Bentley Information
A BRIEF HISTORY OF BENTLEY – 100 YEARS OF AUTOMOTIVE EXCELLENCE
Bentley Motors was founded in 1919 by W.O. Bentley and became famous for winning 24 Hours of Le Mans many times over the next century. This definitively British luxury car company has created desirable, high-performance grand tourers that stay on the cutting edge of performance, luxury, technology, and style. Now operating as a team of over 4,000 dedicated employees, this manufacturer continues to create cars using the finest materials and looks toward the future for inspiration and innovation.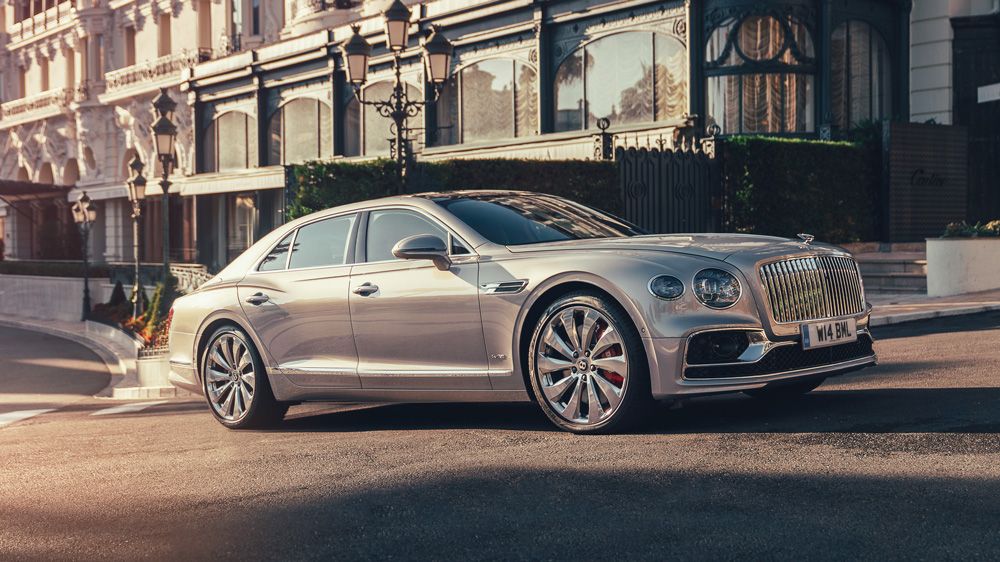 BENTLEY MODELS – TIMELESS SUPERCARS & LUXURY CARS
Over the years, Bentley Motors has changed hands, but the timeless style, unmatched performance, and effortless sophistication of these cars have remained constant. Bentley has created a number of standout models that have shaped decades and debuted in movies, books, and television.
The Bentley Speed Six was introduced in 1928 and represents an innovative sports car for the era. It won the 24 Hours of Le Mans race in 1929 and 1930 because of its high-performance engine.
The Bentley 8-Litre debuted in 1930 and represented the largest and most luxurious Bentley of its time. This model was W.O. Bentley's finest grand tourer and the last car the founder designed for the company.
The Bentley T-Series made its debut at the Paris Motor Show in 1965. With similarities to the Rolls-Royce Silver Shadow in a more understated design, this car is popular among sophisticated drivers looking to make a statement.
The Bentley Mulsanne showcases what luxury cars are all about with its combination of style, performance, and comfort. First produced from 1980 to 1992, this exotic car became the base for many predecessors and was revamped in 2010 for continued production.
Other notable models from Bentley over the century include the following:
Mark VI
Brooklands
Arnage
Azure
Continental GT
Continental Flying Spur
BUY OR SELL A BENTLEY AT OUR EXOTIC CAR DEALERSHIP
Our family-owned Bentley dealership in California is always looking to expand our inventory with various Highline vehicles including Bentley models! If you have a Bentley you would like to sell, contact our exotic car dealership! We provide an exclusive car buying service and a consignment service to offer sellers a hassle-free way to get top dollar for their vehicle.
Why choose iLusso?
We Buy Cars in All 50 States
We are licensed and Bonded
Funds Available Same Day
Receive a Guaranteed Offer Today
DMV Title Transfer Done in House
We Provide Professional Service
No Transaction Fees