My Garage Registration
Make the most of your shopping experience by creating an account.
Access your saved cars on any device.
Receive Price Alert emails when price changes,
new offers become available or a vehicle is sold.


My Garage Sign In
Don't have an account? Create Account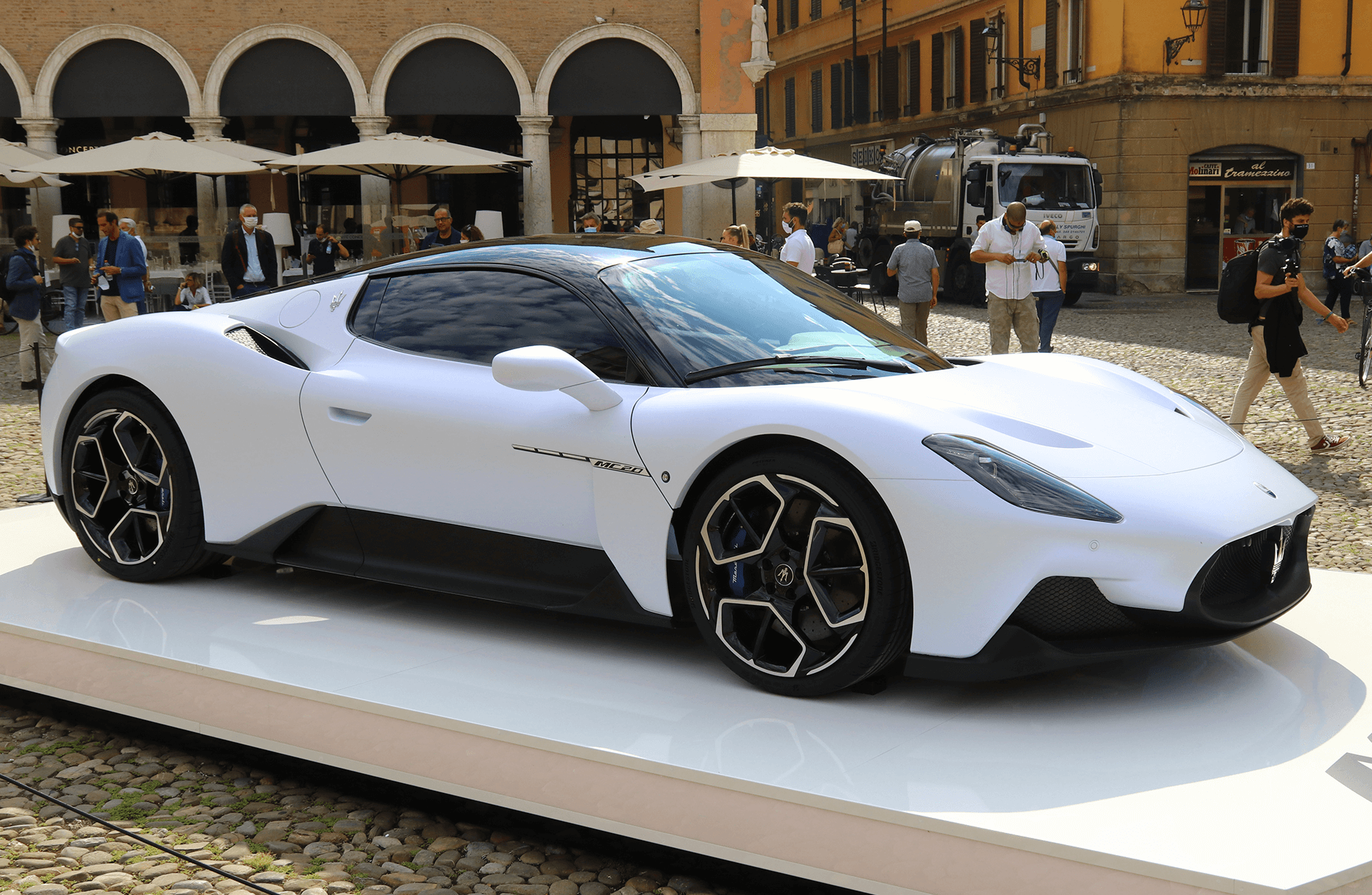 Founded in 1914, the automaker Maserati has a history of producing fast, luxurious cars. Maserati's supercars have been competitors in significant races, winning the Indy 500 twice and winning eight Formula One championship races. The name Maserati itself triggers an expectation of the performance of these cars, and there's no doubt it should. In 2020, the company made a big announcement – they officially unveiled their first supercar in 15 years. Now, two years later, they have officially launched the Maserati MC20.
What It Means for Maserati
While Maserati fans are most likely screaming for joy, they might be wondering what's coming next for this incredible new model. To give even more cause for excitement, Maserati announced in January they will officially be returning to motorsports in 2023 by competing in the Formula E Series. Interestingly enough, this move is making Maserati the first Italian car brand in history to compete in the series.
Maserati made a bold move with this new model of supercar and their new ambitions on the track, seeing as how they were last seen in a single-seat car race in 1958, where their racer was the first female driver ever to qualify for a Formula 1 Grand Prix. The Maserati MC12 dominated races from 2004-2010, but hasn't seen much action on the track since, so it is truly an exciting time for the brand and its followers.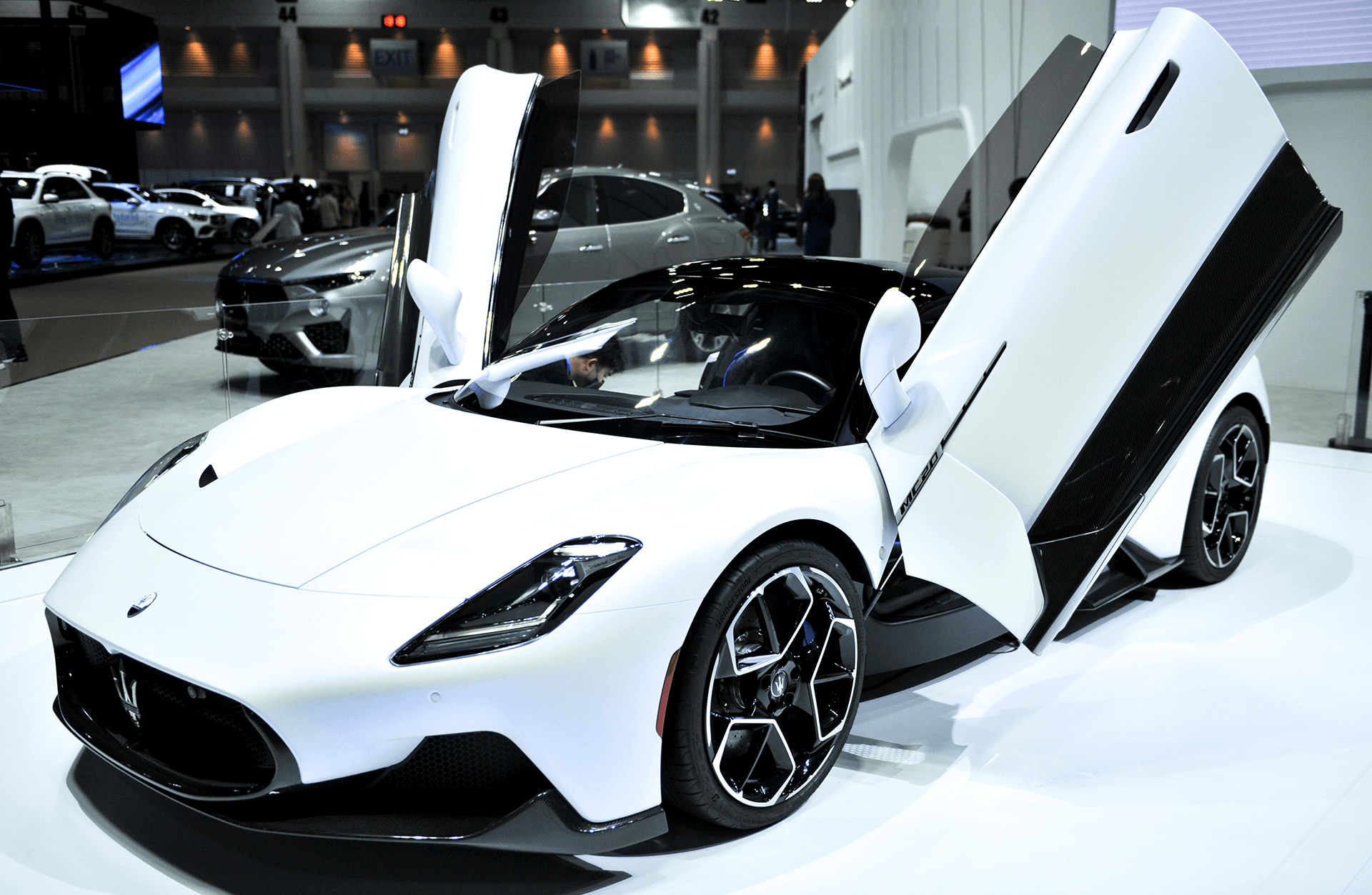 The Features of the MC20
Maserati has taken an opportunity to launch something interesting with their new MC20. This supercar features a twin-turbocharged V-6 engine capable of pumping out 621 horsepower. Similar to some other supercar models, the car can be expected to leap from 0-62 mph in under three seconds and is expected to reach a minimum of 200 mph.
The MC20 engine is an innovative technology that has taken its inspiration from Formula 1 racing. The three main features of the engine are the pre-chamber, the lateral sparkplug and the twin injection system.
The pre-chamber is a combustion chamber set between the traditional combustion chamber and central electrode, connected by specifically designed holes. The lateral sparkplug is your average sparkplug, but it acts as a support to make sure there is constant combustion when the engine doesn't need the pre-chamber to kick into gear. The twin injection system is linked to the fuel supply pressure valve, which reduces noise on the rev range and in turn, lowers emissions production and improves fuel consumption.
No fuel economy estimate is available for the MC20 as of yet. High-powered sports cars aren't typically the most frugal when it comes to fuel usage. For example, at its absolute best, Mercedes-AMG's GT has only earned a highway fuel-economy rating of 22 mpg from the Environmental Protection Agency (EPA). However, while full details about Maserati's electric variant of the MC20 aren't known yet, Maserati has stated that engineers have a goal of 235 miles of driving range for the EV supercar.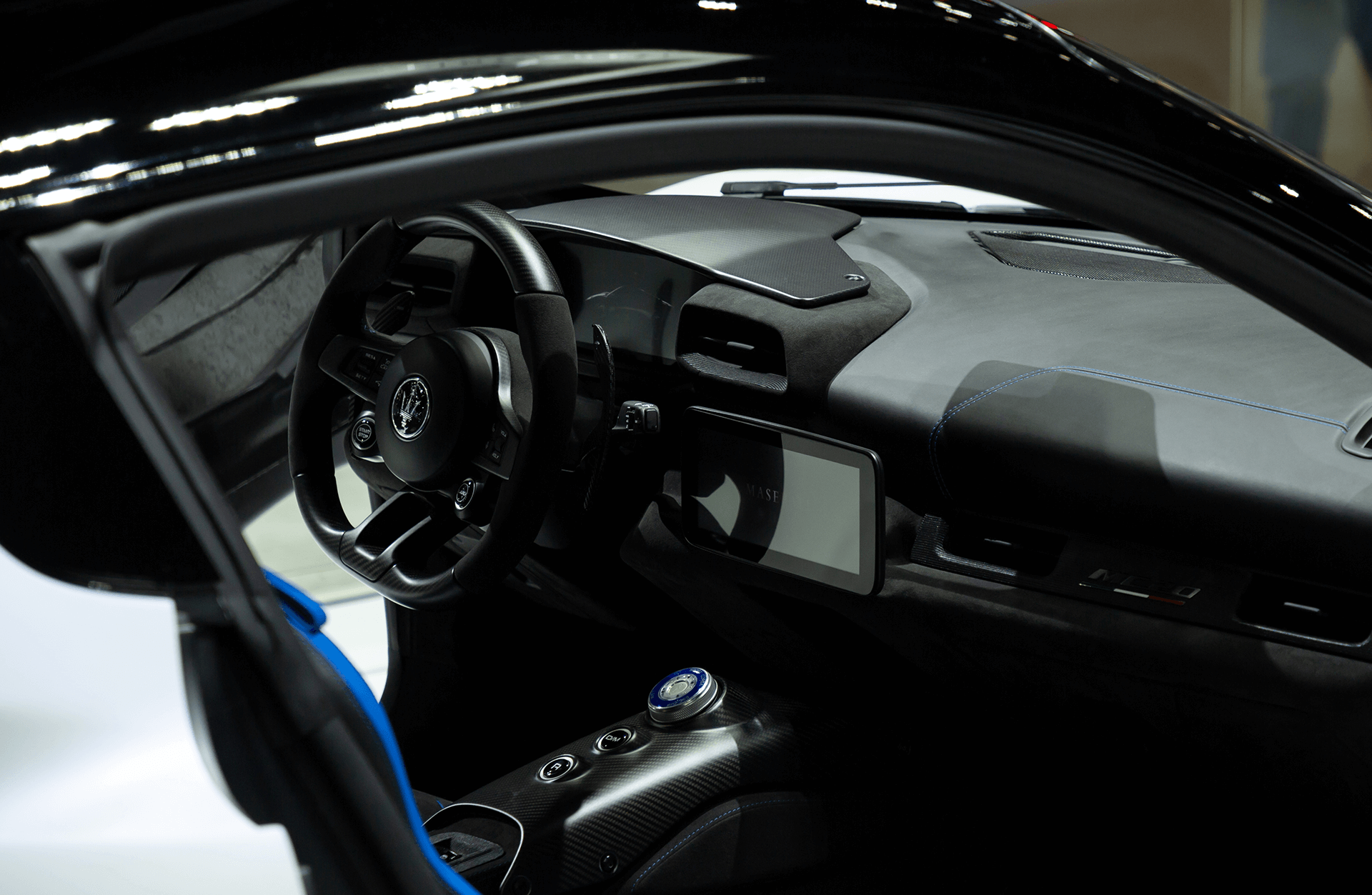 The MC20 Has Astonishing Tech
Maserati has added interesting tech to their newly released MC20 which includes a touchpad-controlled smart system as well as a digital image rear-view mirror. The car's smart system is used to control everything from the doors and windows, to seat adjustments to audio inside the car. It's also fully connected with Google's Android Automotive operating system, so it would be incredibly easy for drivers to operate their car using the command "Hey, Alexa," or "Hey, Google." The MC20 10.25 in digital instrument cluster also can easily control everything you want in the car by simply tapping a screen.
The MC20 features an interesting rear-view mirror that's a little different from the standard mirror drivers would expect. The mirror has the capability to become fully digital, which means the typical mirror is essentially replaced by a camera located on the back of the car. Fortunately, Maserati did choose to make this tech optional for those who appreciate a little tradition on the side of their future.
The MC20 also comes with the option of high-end Sonus Faber audio, if that's the driver's speed.
If you're the owner of an exotic car and you're looking for a nice chunk of change toward the purchase of one of these brand-new Maserati MC20s, consider selling your exotic car with iLusso. Check out the streamlined buying and selling process here.