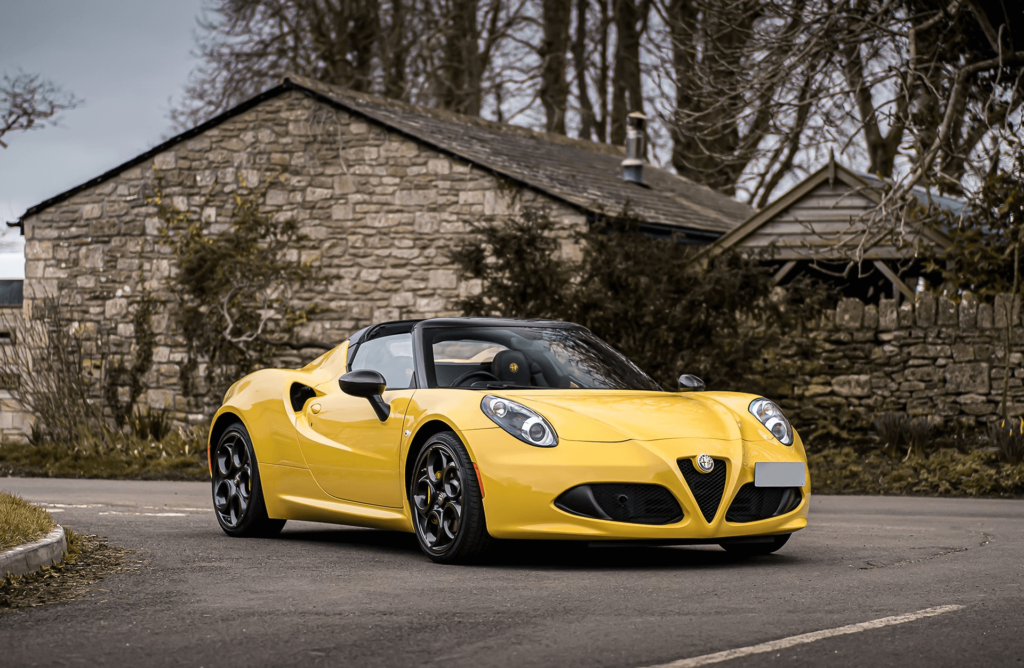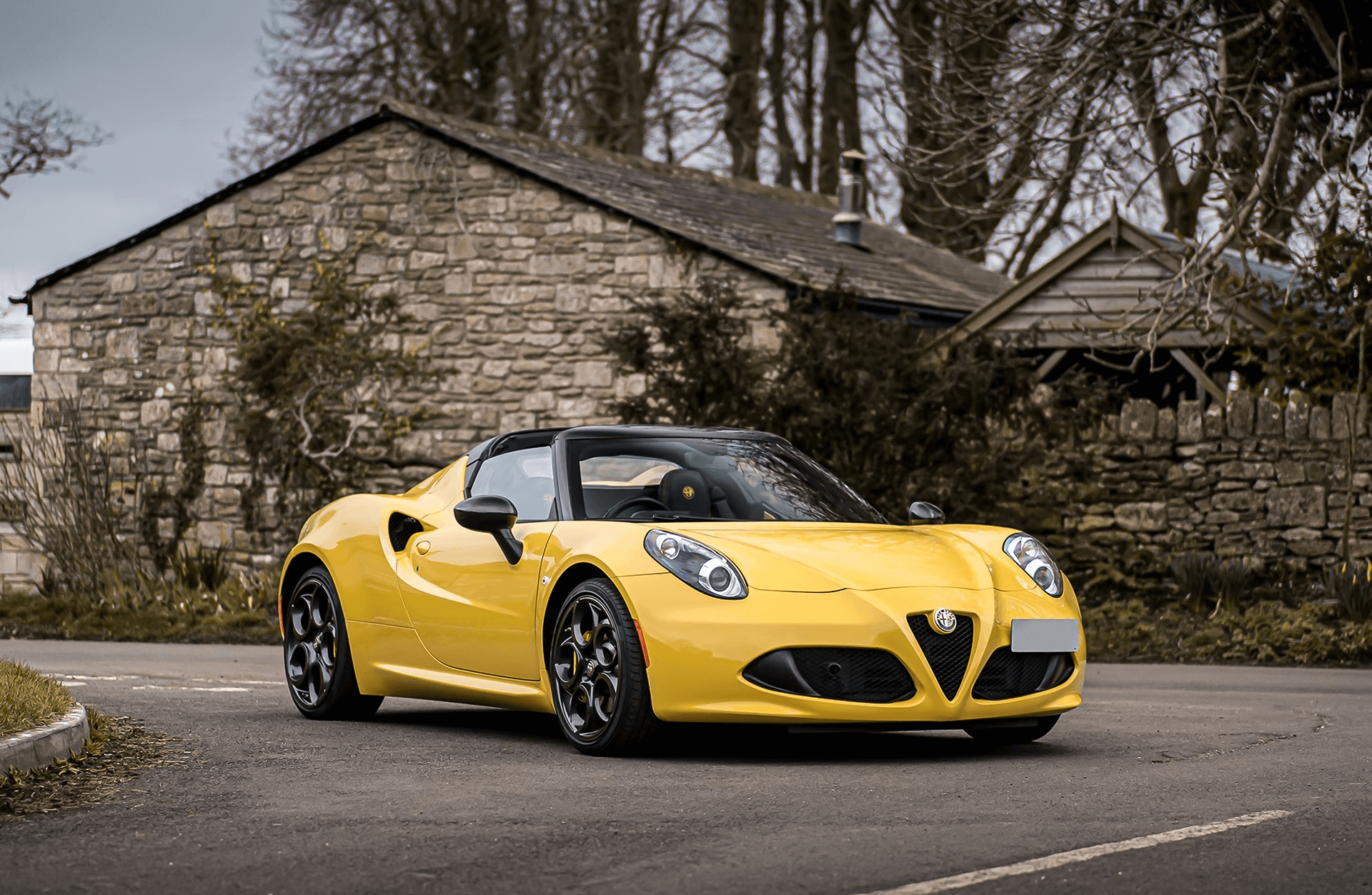 Alfa Romeo vehicles have always been among the most sought after and highly collectible cars, so it would be no surprise if there's another of those with the 4C Spider. If you're looking to buy an Alfa Romeo, this could be the classic car you should choose. What exactly is it that makes Alfa Romeo's cars just so good anyway?
One of their strongest selling points is the fact that they are just so exclusive; having one makes it impossible not to stand out from the crowd. The brand is also known for its incredible eye for the smallest details, and that comes with a deep heritage from its creation in Milan over a century ago in 1910. So, why is the 4C Spider so special?
An Intense Performer
Other reviewers are already raving about this exotic car, one even calling it a "pocket-rocket." The 4C Spider may not be the right exotic car if you're looking for a little speed and more frills. This Italian sports car is focused on a singular goal – being a racecar through and through. This exotic car makes driving a real treat with an incredibly light weight of only 2500 pounds, which makes it an incredibly easy drive.
Alfa Romeo used carbon fiber materials for the frame and body of the car, making it extra tough, but still light enough to zip around curves and cut corners with ease and grace. Its steering ratio is also perfectly matched with the light body weight, which makes a curvy and twisty track drive like living a dream. Full disclaimer though, the 4C Spider does not have power steering. But thankfully because of its tight suspension and lightweight body, it doesn't really need it.
The 237 horsepower turbo engine may not be the biggest or baddest, but it does its duty, pushing this car from 0-60 mph in about four seconds and reaching a top speed of 160 mph. It is also equipped with a six-speed Alfa TCT Dual Dry Clutch Transmission which can be easily operated through gearshift paddles on the steering wheel.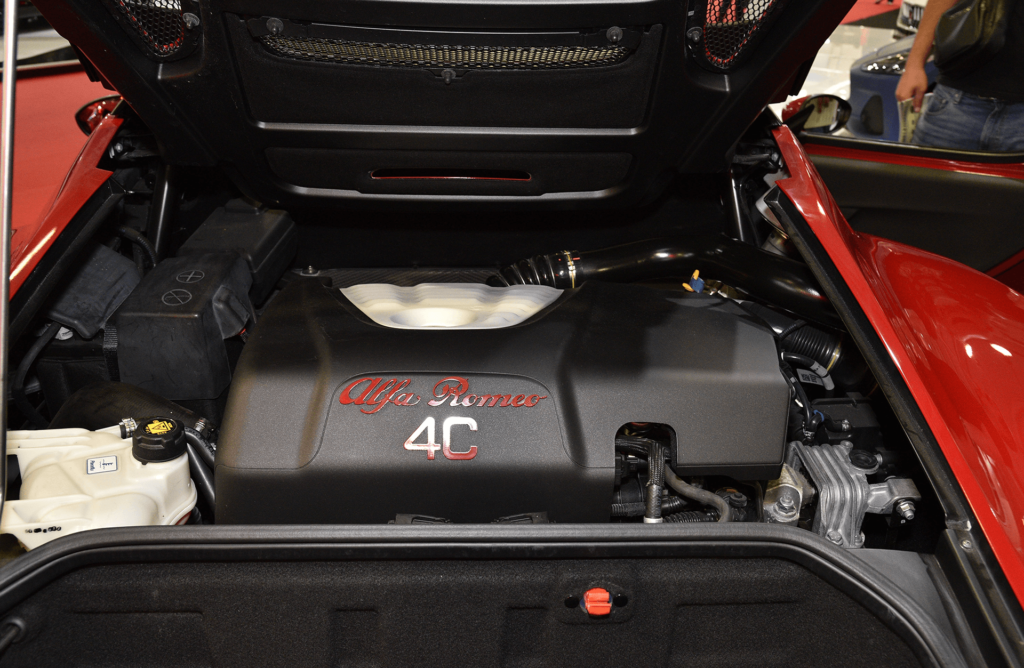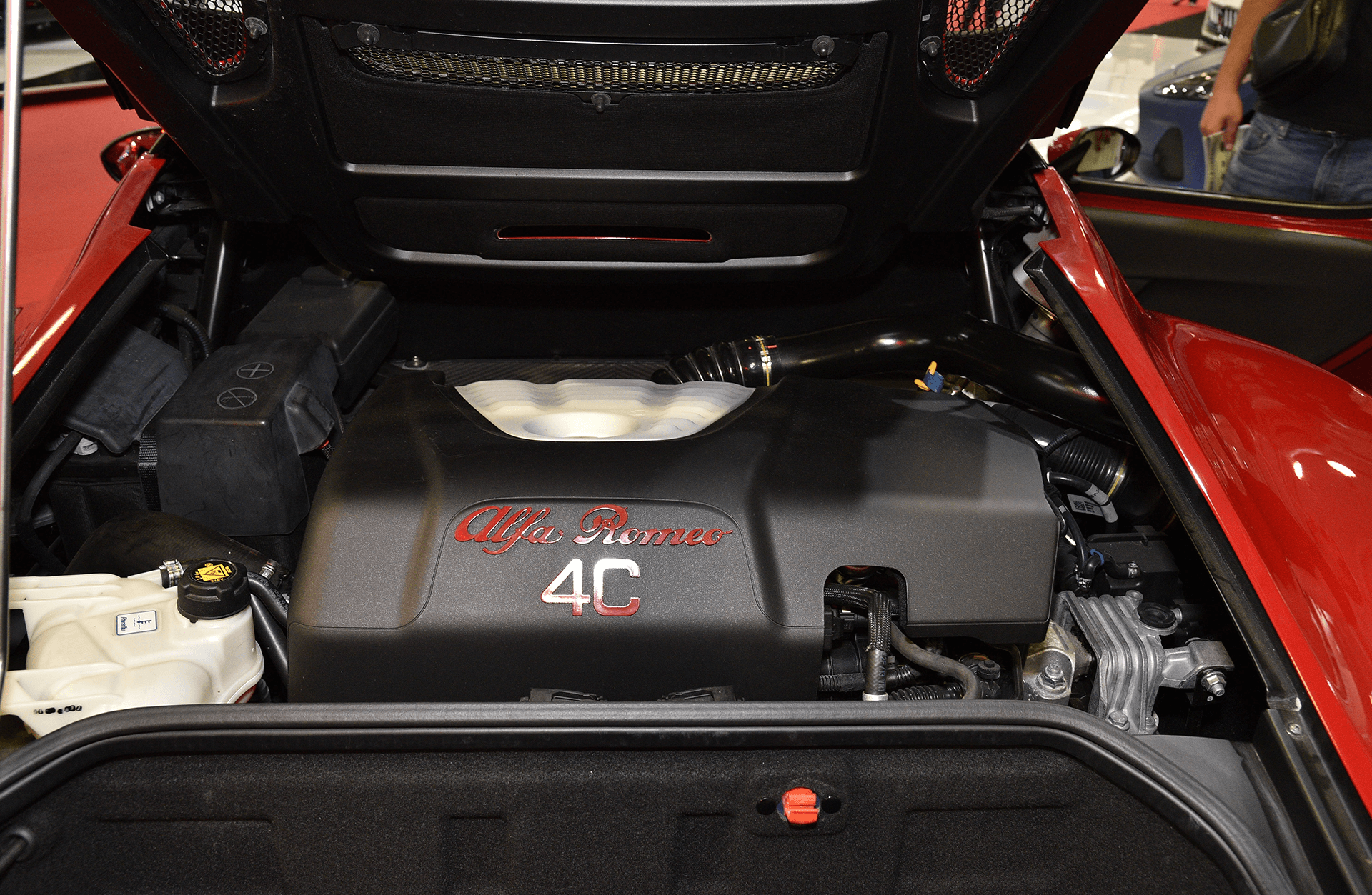 Anticipating Greatness
As of 2016, the Alfa Romeo 4C Spider was already gracing the Hagerty Hot List of Future Collectible Vehicles. If there's anyone who ought to know, it would be McKeel Hagerty, creator of this divining list and CEO of Hagerty Insurance for collectible cars. The exotic cars of Hagerty's list must meet certain qualifications.
To be eligible, the cars must be under $100,000, must deliver the joy of driving now, and continue to deliver it for the foreseeable future. Considering the Alfa Romeo 4C Spider is already being praised for its smooth ride and gliding performance on the track and its price at less than $70,000, it's safe to say it's got fine potential for becoming a classic in the years to come. Alfa Romeo stopped producing the 4C Spider after releasing a model in 2020, but its popularity with the public hasn't waned.
Timeless Design
While the 4C Spider does have drawbacks when it comes to new technology, passenger space, and cargo space—some even say it has poor outward visibility, but—, one could argue that it actually does the car more favors in making it a better candidate for a classic car in the future. Without bogging the vehicle down with touch screens, knobs, switches, and modest creature comforts like heated seats, the 4C Spider gets back to the basics and represents what sports cars and exotic cars are truly about – the thrill of the drive. No bulky tech is included in the cabin, just the comfort of its cradling bucket, leather seats and a carbon fiber shell. Even features like the convertible top and dual-exit exhaust pipes are all manually removable.
Alfa Romeo does offer a slight upgrade for the 4C Spider. You can upgrade to the Alpine sound system, but chances are you're not going to hear it. The Alfa Romeo 4C is definitely for the gearhead who wants to hear the growl of the engine and feel the rush of the wind. And rush you certainly will feel. With the convertible top off the vehicle, wind speed inside the cabin reaches up to about 40 mph. Even with very few modern tech features, the 4C Spider still offers its potential owners the basic tech you would expect from a car built in the 21st century. The vehicle has remote keyless entry and does offer standard driver assistance features such as a rearview camera with rear parking sensors.
The 2019 Alfa Romeo 4C Spider comes in 7 esteemed colors; White, Black, Alfa Rosso, Metallic, Basalt Gray, Giallo Prototipo (Yellow, see below), Rosso Competizione Tri-Coat, and Madreperla White Tri-Coat. But if you want something that stands out from the standard model, the limited version 2020 Alfa Romeo 4C Italia has Misano Blue Metallic paint and a piano-black air intake and rear diffuser; as well the 4C Spider Italia logo on an an aluminum dashboard trim piece, and a number plate on its center console.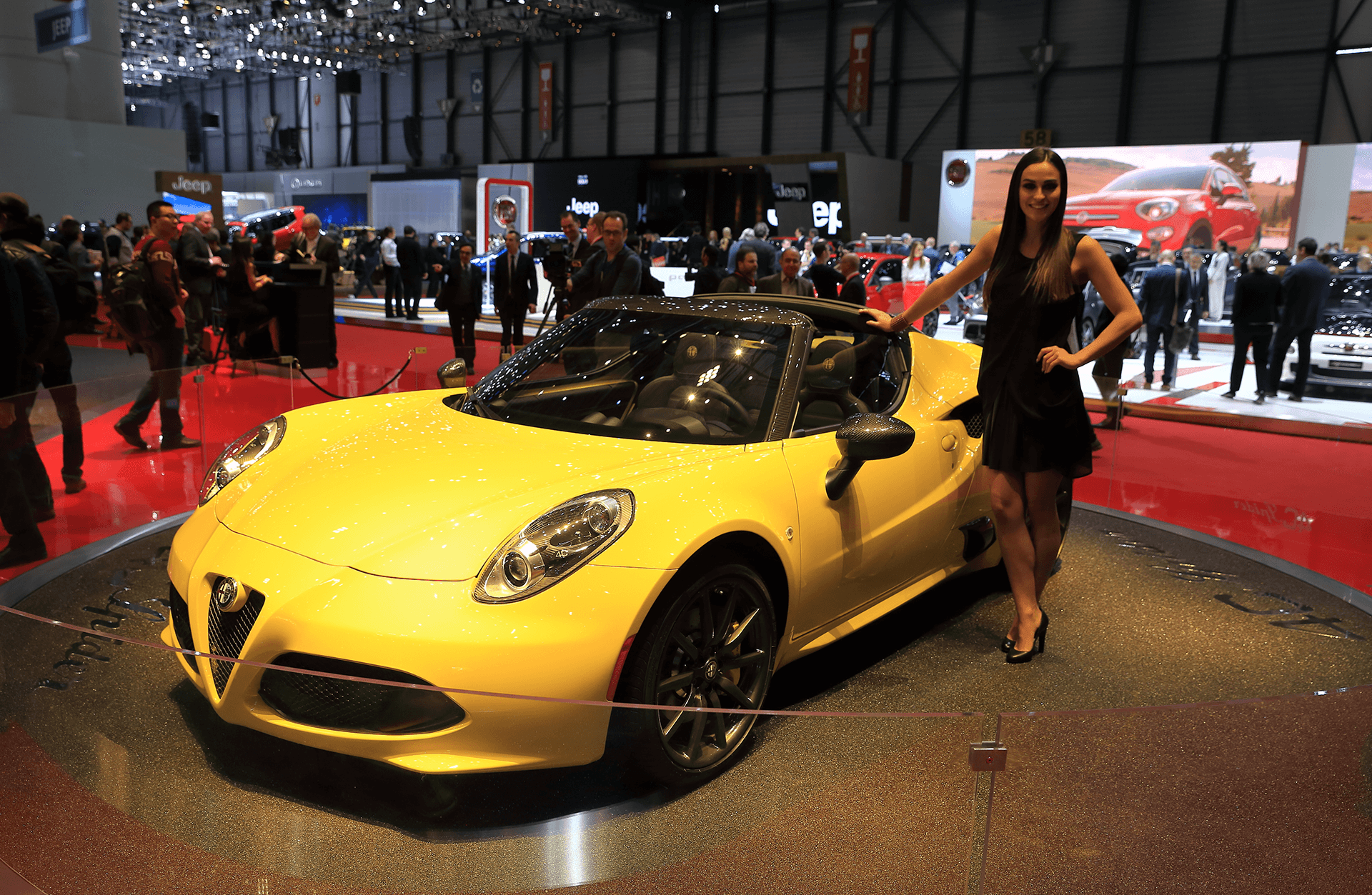 Is it safe to say the Alfa Romeo 4C Spider may be a classic in the future? Absolutely. The possibilities are truly endless for this vehicle. While all drivers have different needs and tastes for exotic cars and their features, the more simplistic features of the 4C Spider sets it apart — and arguably raises the bar for performance with its competitors like Lotus Elise, McLaren and Porsche. Alfa Romeo may have reserved themselves a space in the history books with this exotic car.
If you're looking for the perfect place to grab an exotic car or you're interested in owning one of the classics, look no further than iLusso. If you're looking to trade or sell your own exotic car, iLusso can help you with that, too. You'll be thrilled with a process as simple and refined as the Alfa Romeo 4C Spider.