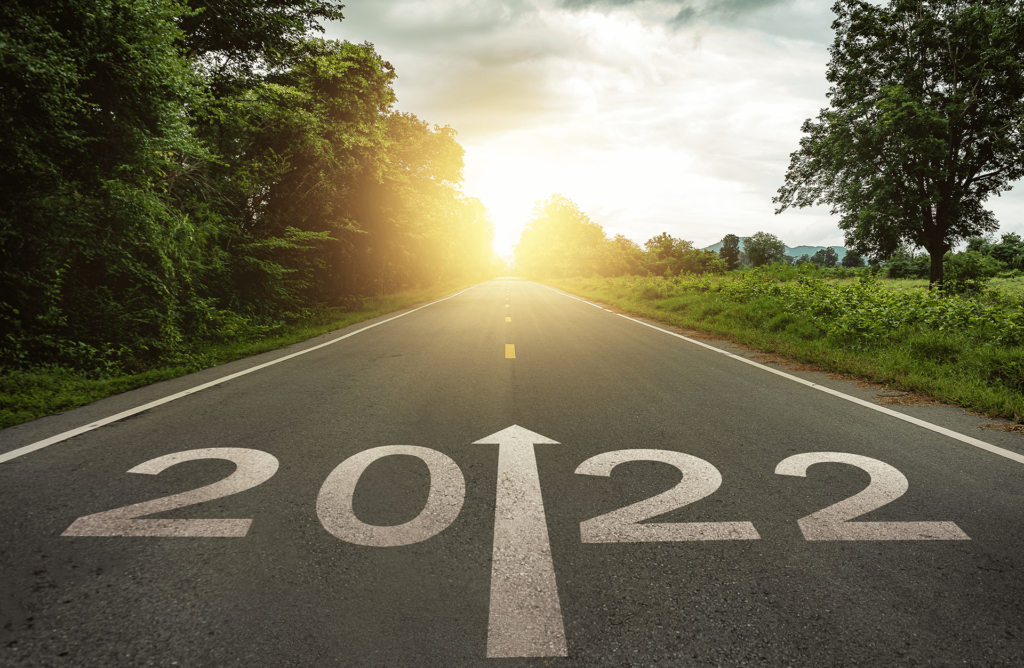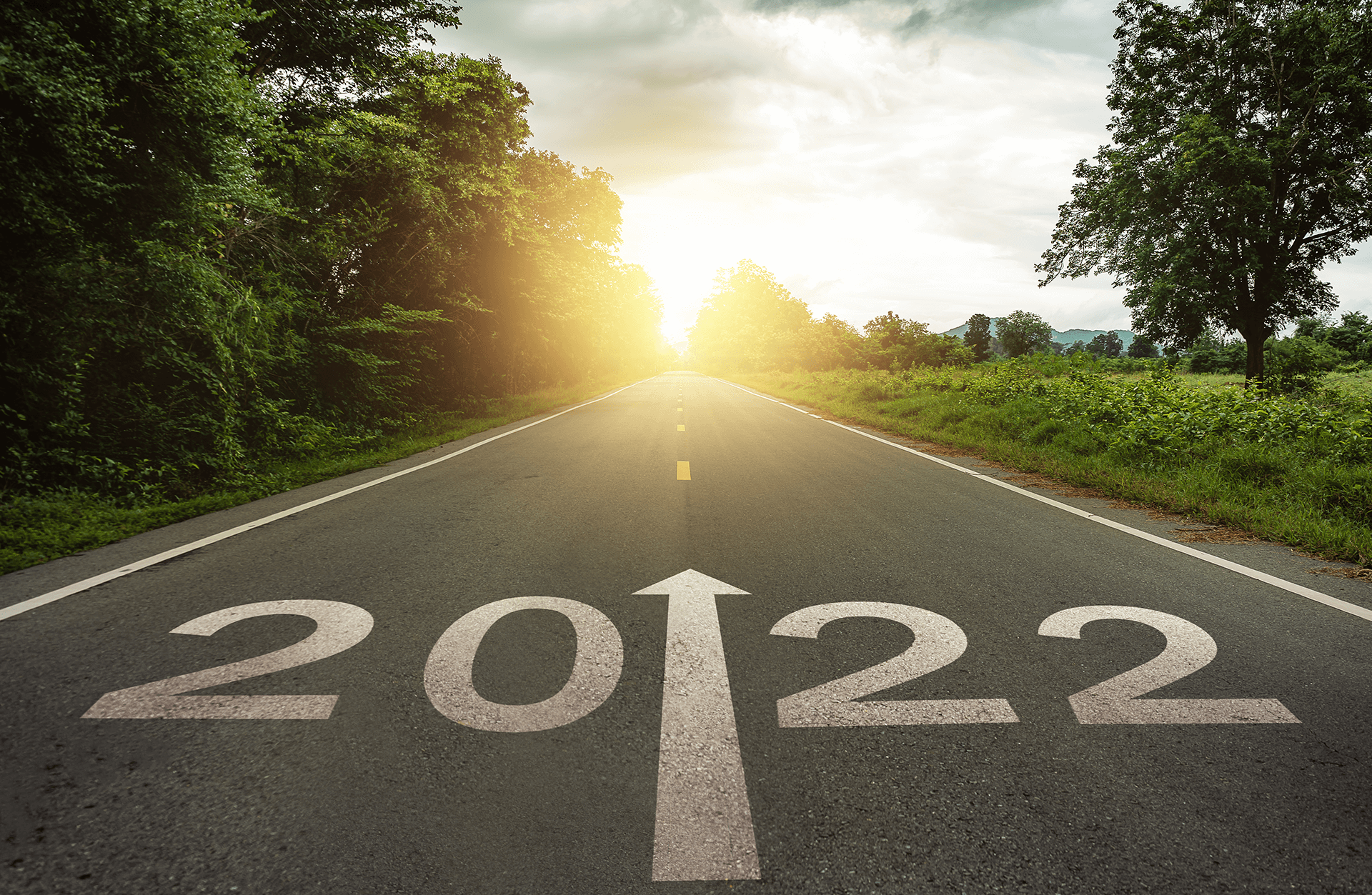 Calling all luxury sports car enthusiasts — get ready to rave over some of the best sports cars of 2022! This year is already bringing in some of the most diverse and varied exotic sports cars that we've seen in years past. From the sporty and sleek exterior designs to the latest technology, this list will give you a glimpse into the very best sports cars of 2022.
Mazda MX-5
Topping out at number one on the list is the performance icon, Mazda MX-5. This is one of the best sports cars that takes its rightful place at the top for its ability to completely embody just what a sports car should be. If you're into a Ford Mustang, this hot car is just right for those who crave that feel of sharp handling that hugs the road. It's definitely one of the muscle cars that can amplify your masculinity. While they are definitely slick and sporty on the outside, the MX-5 interior comes with surprisingly supportive seats and a fabric roof to peel back and enjoy the rushing wind.
Mercedes-AMG S63
Mercedes is really packing a punch with the AMG S63 coming in at number two in the list of luxury sports cars. This model is a stunning sports car from the exterior and just as stunning on the inside. If you choose the luxury performance package for extra fun driving, you can enjoy massaging front seats and a panorama camera system. While all the interior design is amazing, this sports car features completely LED lighting on the exterior as well as OLED tail lights. Under the hood, this 4-liter V8 engine will take you 0-60 mph in about 3.5 seconds.
Aston Martin Vantage
The Aston Martin Vantage is also nearing the top of the list for 2022 exotic cars. This model is really something special, considering it's a bit different than the typical Aston Martin exotic car. The Vantage has been hailed as a sports car to live up to the performance of a Porsche 911 or BMW M5.
Its infotainment system has key features that include: updated satellite navigation system, Bluetooth® as standard, text message integration, Apple CarPlay (coming soon), and a wide range of connectivity options.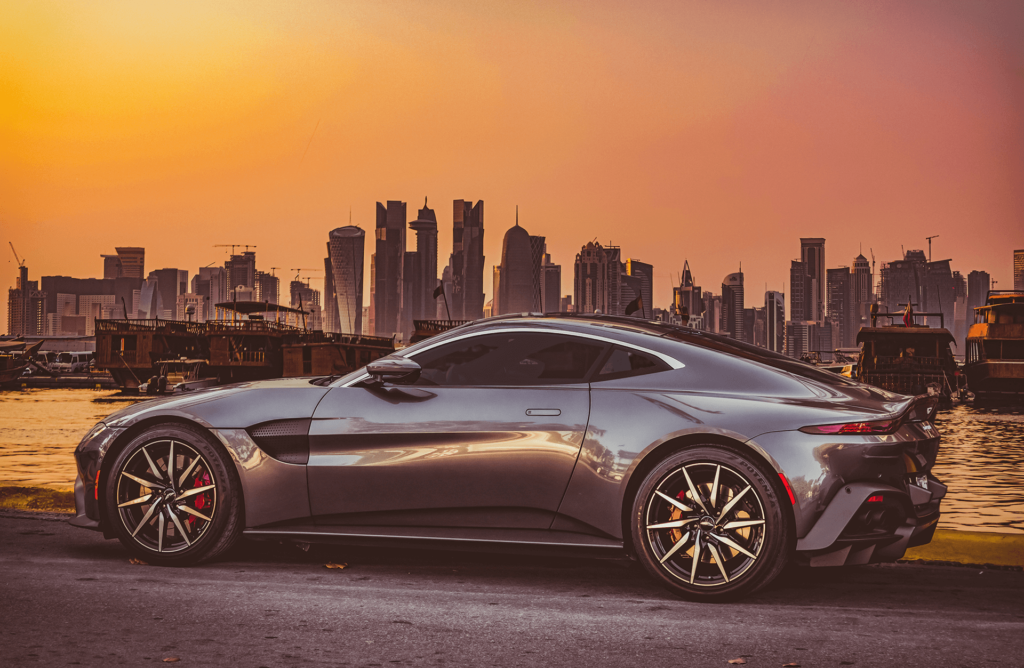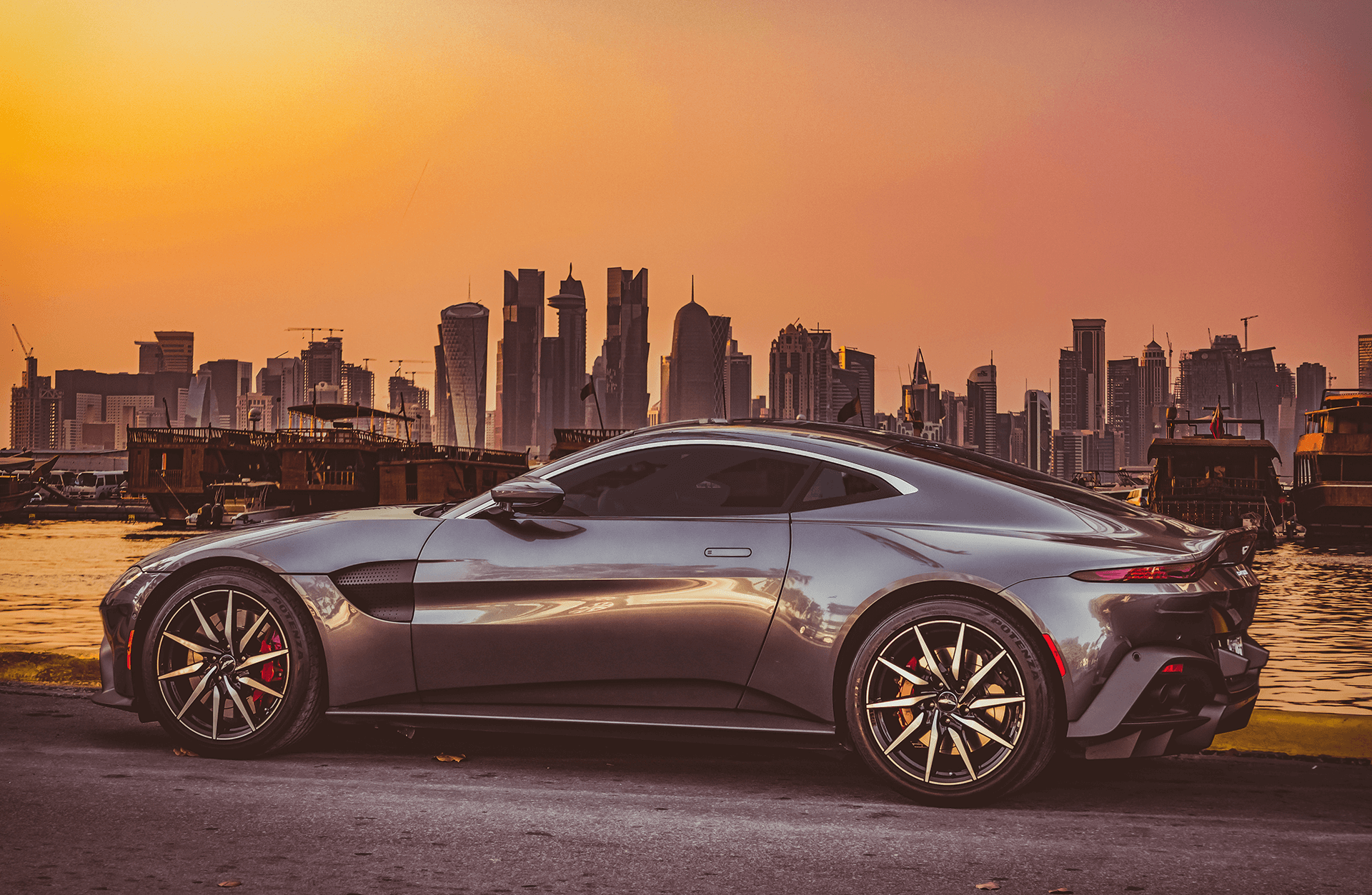 Porsche Cayman
Securing a place at number four, the Porsche Cayman may also secure a place in the hearts of drivers for a long time to come. With the Cayman and a similar model, the 718, Porsche has really demonstrated their expertise with a build that allows for fantastic control. This Porsche 718 Cayman model may come as a six-speed manual transmission or with dual-clutch gearboxes as a seven-speed. If you choose this car with an upgrade package, the power can definitely pack a punch with 400hp, but whichever upgrade package you may choose, this exotic car may be one of the best from a driver's perspective.
Lamborghini Aventador Ultimae Roadster
One of the first things you may notice about the car taking the number five slot is its unique appearance. While it's not uncommon for sports cars to be angled with sharp features engineered for aerodynamics, the Aventador Ultimae Roadster has a nearly flat appearance. This model does have some serious power underneath that fascinating appearance, with a naturally aspirated 6.5-liter V12 engine. Lamborghini Aventador also has a storage space of 110 liters.
McLaren 720S
Number six on the list is definitely an amazing exotic car that owes its creation to McLaren's inspiration from and competition with the likes of Ferrari and Lamborghini. This model is definitely a hot item and is proving itself to be a very respectable opponent for other exotic cars like the Ferrari 488 and Lamborghini Huracan. McLaren's 720S will rock you from 0-62 mph in a matter of three seconds with its twin-turbocharged V-8.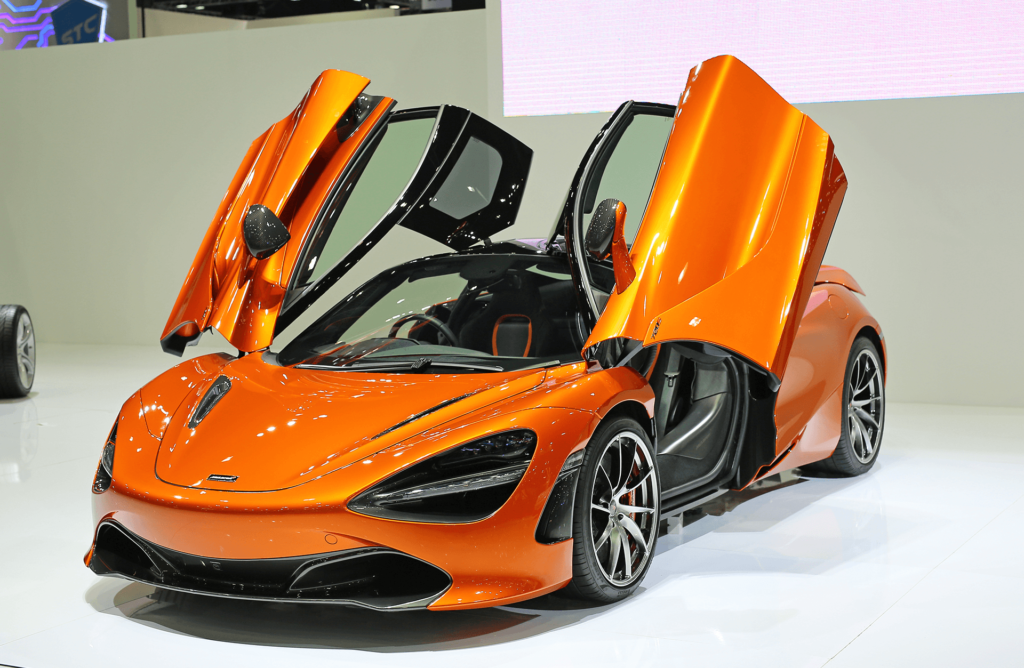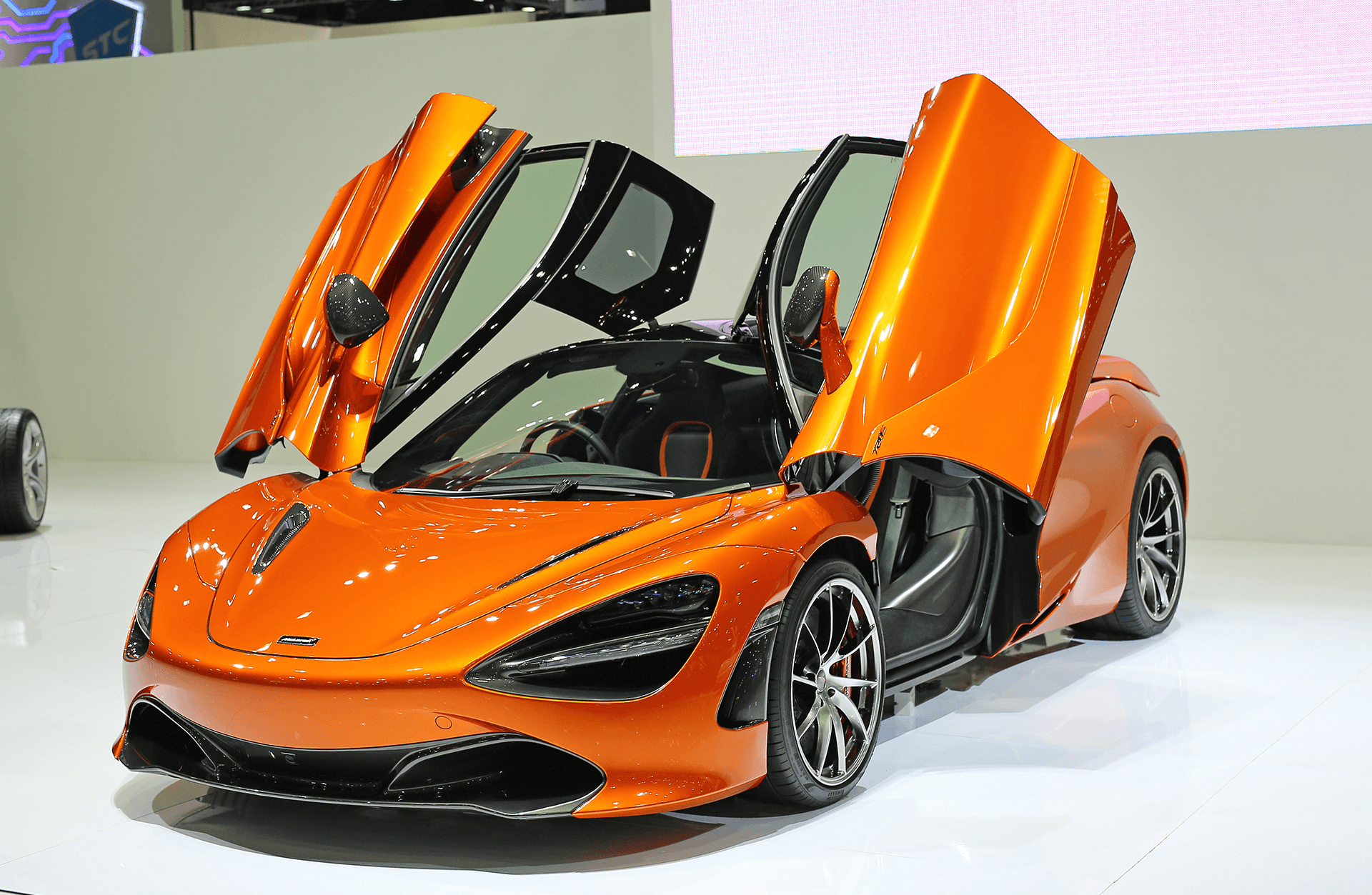 Chevrolet Corvette C8
It's not likely that you've found the name Chevrolet beside others like Lamborghini and McLaren often, but taking the number seven spot is the Chevrolet Corvette C8. While Chevrolet may not have mastered exotic cars yet, they are hot on the heels of some of the world's best automakers if the Corvette C8 is anything to show for it. With this sports car, Chevrolet has officially introduced its first mid-engine model that gives drivers a positive experience they weren't expecting from this brand. And don't forget its convertible form!
Nissan GT-R
Continuing down the list to number eight is another brand name you may not often find on a list of exotic cars. The GT-R has a speed that truly sets a precedent for what automakers normally excelling in the everyday-driver market can do. This model is no stranger to incredible speed, power, handling abilities, and performance despite expectations from the name.
Audi TT
The Audi TT has scored number nine on the list of the best sports cars of 2022. While not the fastest or most powerful out there, this is still a fun drive for any sports car lover. Packed with very smooth engine performance, it's sure to be an enjoyable experience for the driver. This Audi model has definitely not lost out on the style aspect and has some insane technological feats as well.
BMW M8
Finally, closing out our list of some of the most excellent sports cars on the market in 2022 is the BMW M8. The availability of a four-door option is one special thing about this model. You might say this model is a nice crossover between your everyday driver and a classy, luxurious sports car.
Are you seeking a sporty, exotic car at an affordable sports car price? Check out iLusso for the ease and convenience of finding the right used exotic car and getting the best driving experience at the best price.