The 812 Competizione, the new limited-edition special series car derived from the 812 Superfast, was presented today to media, clients and fans all over the world. In the course of the event, which was broadcast live on Ferrari's social media channels, the wraps were also whipped off the 812 Competizione A, a spectacular Targa-top version, again a limited-series and an homage to the Prancing Horse's glorious open-top tradition.
The presentation took place in a very special venue, the recently-opened GT Sporting Activities Department located alongside the Fiorano track, further strengthening the inextricable link between Maranello's road-going sports cars and the peerless racing DNA developed as a result of over seven decades of success on the world's circuits.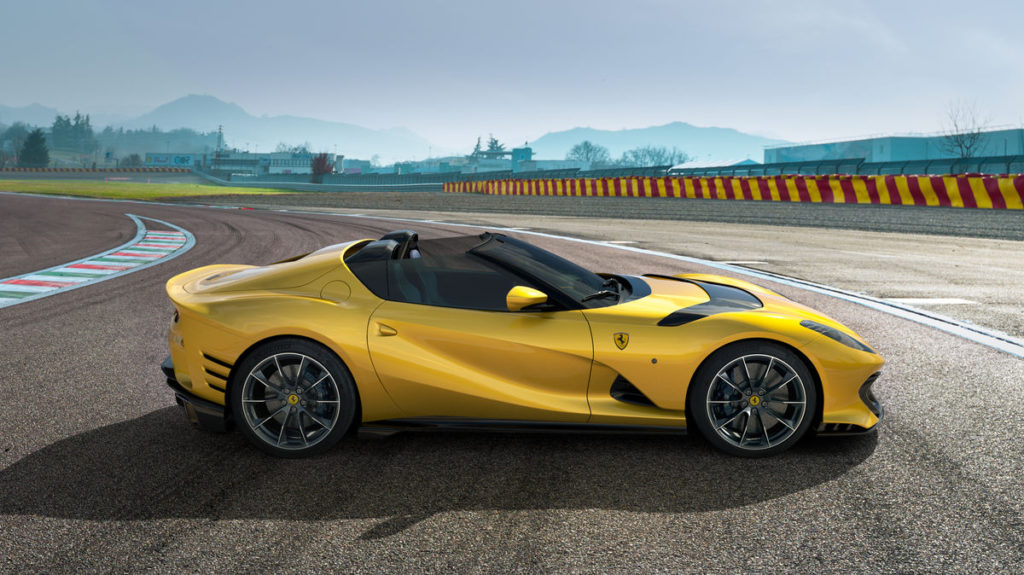 The launch began with the 812 Competizione completing several laps of the circuit to give viewers a full appreciation of the car's forms in this dynamic and high performance context in addition, of course, to hear the unmistakeable sound of Ferrari's iconic naturally-aspirated V12. After the hot laps Enrico Galliera, Ferrari's Chief Marketing & Commercial Officer, officially presented the car and then unveiled the 812 Competizione A.
This duo of cars is dedicated to a very exclusive group of collectors and enthusiasts of the most noble of Ferrari traditions, which focuses on uncompromising maximum performance. The innovative technological concepts applied to the engine, vehicle dynamics and aerodynamics have raised the bar to new heights.
Once behind the wheel of the 812 Competizione and the 812 Competizione A, the driver becomes one with the car, regardless of whether it is on road or track. The car guarantees instantaneous responsiveness to commands and absolute control even in the most complex of manoeuvres. Maximum fun behind the wheel and driving exhilaration are ensured at all speeds, thanks in great part to the new independent, four-wheel steering, which delivers exceptional agility and precision in cornering.