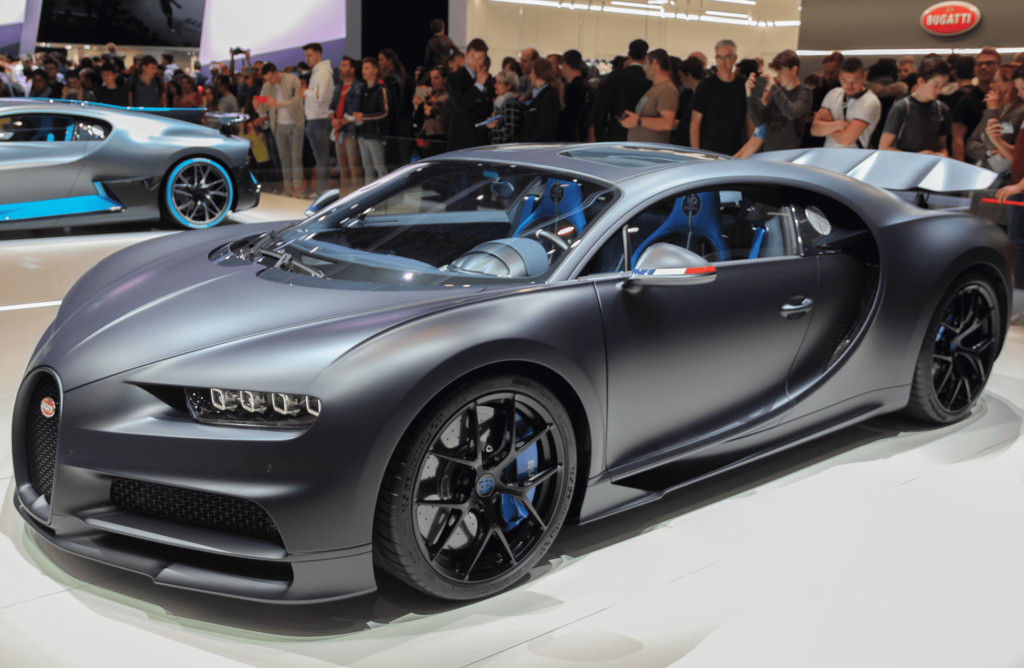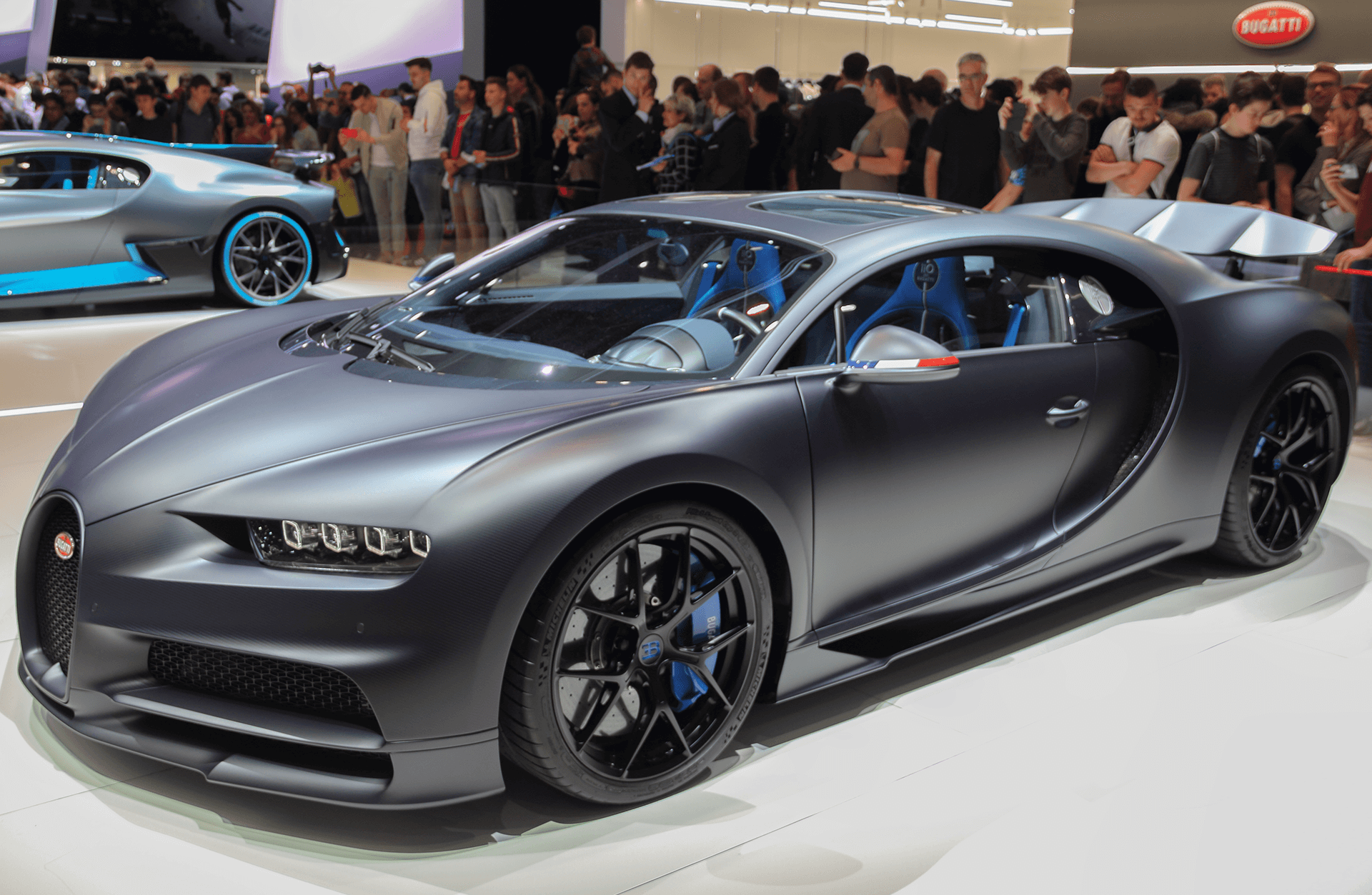 Bugatti has done it again. They have set yet another world record dealing with speed. This time, however, it is something truly spectacular. The Bugatti Chiron has accomplished that which has been unattainable, until now. They have surpassed the magic number that no production car has been able to reach. For those seeking to sell my exotic Bugatti Chiron, there will surely remain a market for some time.
The Chiron driven by Andy Wallace hit speeds over 300 mph (490.484 kph / 304.773 mph). That kind of speed is hard to fathom. To give you a better idea of that incredible speed, if you are traveling from Las Vegas to Los Angeles it would typically take you just over four hours if driving at the posted speed limit. If you were in your Chiron doing top speed, you could make that drive in a mere 54 minutes. As a further reference of note, the highest operating speed of the fastest bullet train in the world is only 267.8 mph.
This major accomplishment took place due to a lot of hard work and dedication. The team that made it possible tackled many hurdles and much resistance. To be able to hit speeds like this, every line, curve, and degree of the car's body matters. The air resistance alone has stopped many from reaching this goal. The Bugatti Chiron is more than just a 1500 HP behemoth. It is a truly remarkable piece of aerodynamic art. Like all great artists, Bugatti was asked for its signature, while the developers' signatures were entered into the history books.
The Car
Bugatti is known for its ridiculously fast and luxurious vehicles. The Veyron is a very popular choice. However, Bugatti knew to make an honest attempt at the 300 mph goal, they would need something over the top. The Chiron was chosen. Featuring an 8L, 16-valve, quad-turbocharged, 1500 hp engine, you could say they had the power under control.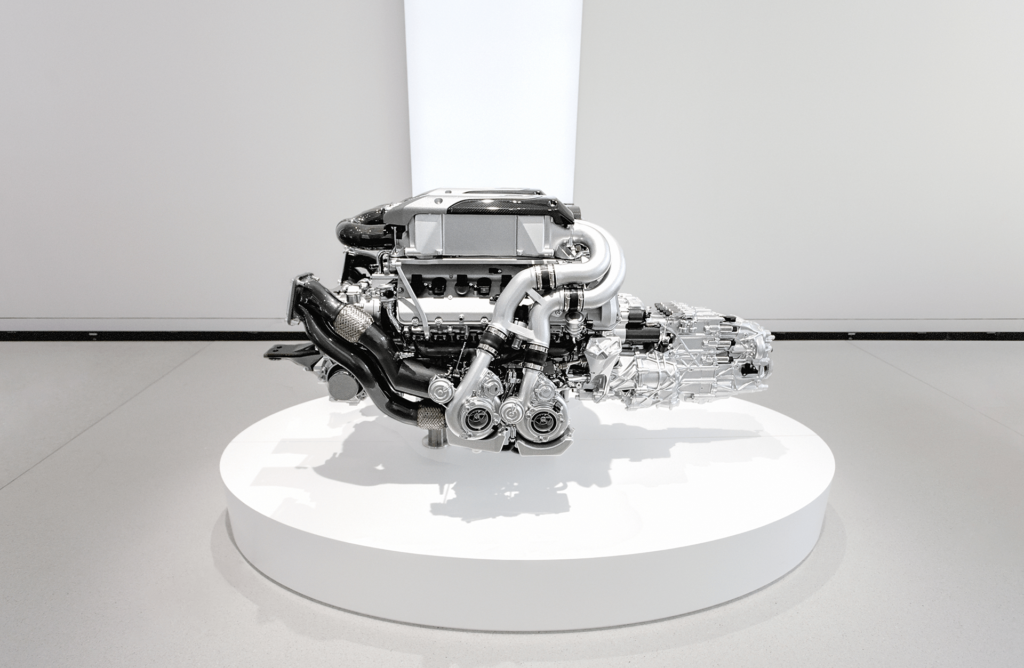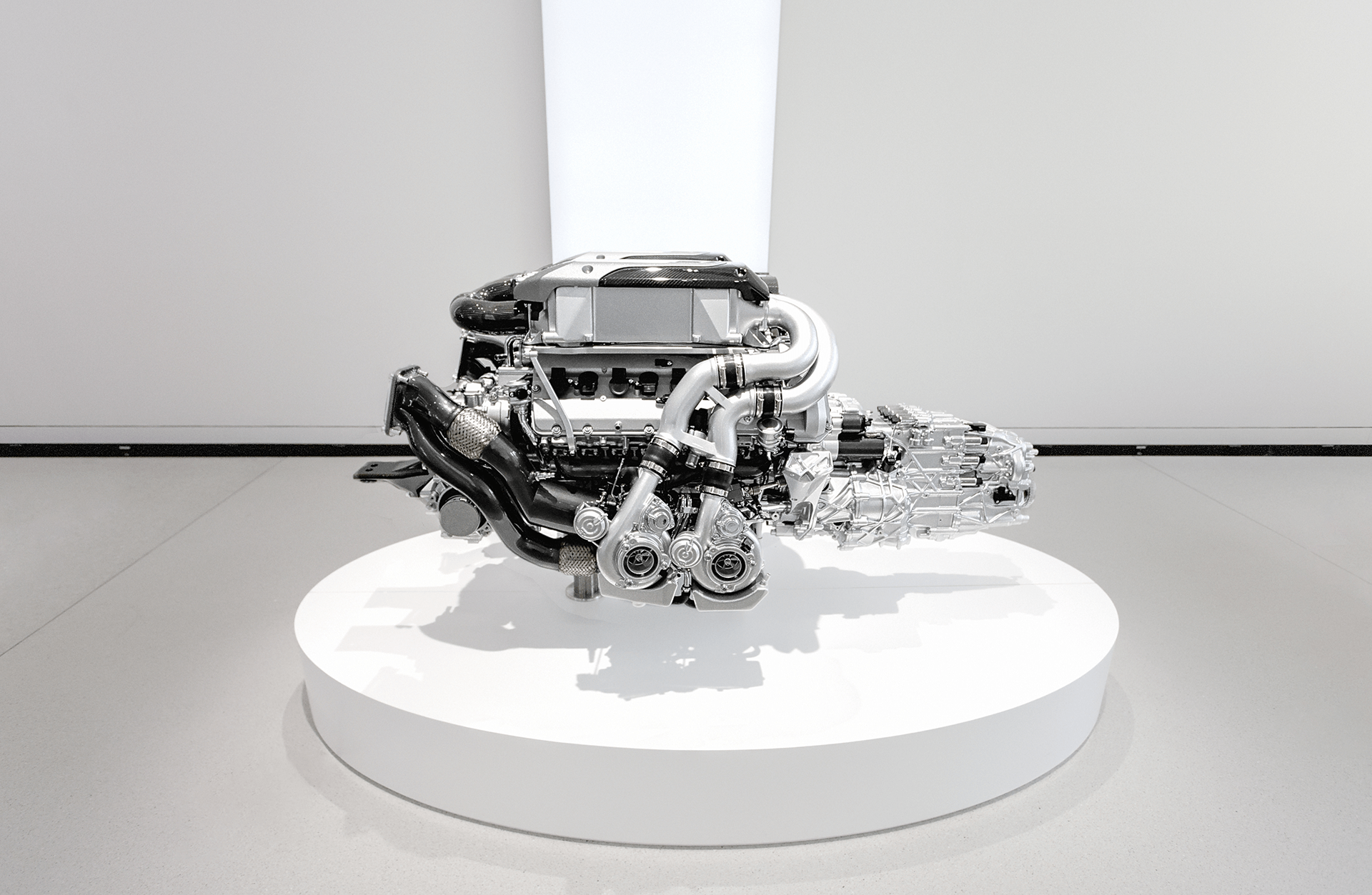 However, power is only half the battle when dealing with speeds this high. Air resistance is the true boss to beat. Every single detail of the Chiron has to account for air resistance. Every external part and every body panel has to be able to deflect the air just right. Air is a big priority to the Chiron — not just resistance, but intake as well. Even the quad-led headlights are designed so that they grab and funnel fresh air from the front of the car and route it to the front brakes to help cool them while braking at high speeds.
As you can imagine, such a large engine capable of these speeds needs to be able to breathe as well. The Chiron's engine sucks up a massive 60,000 liters of air a minute. As a comparison, a Honda S2000 with a 9k rpm redline is capable of consuming 9,000 liters of air a minute. Every part of the Chiron that was designed and incorporated is intended to help accomplish a goal: to be the best. The Chiron is a remarkable piece of automotive art that will live on as the first streetcar capable of the magic number, 300 mph.
The Driver
Every car needs a driver, and Bugatti knew they needed to add the best to their arsenal if they were going to accomplish their goal. Le Mans winner and speed extraordinaire Andy Wallace was chosen to join the team. This isn't Andy's first high-speed record and probably won't be his last. In 1998, Andy set a different record on the same track. While driving the McLaren F1, the British driver hit a speed of 243 mph.
Andy Wallace is a very accomplished driver, winning just about every major race in existence. He was an easy choice and as the current official Bugatti test driver, we will see his name again in automotive history books very soon.
The Record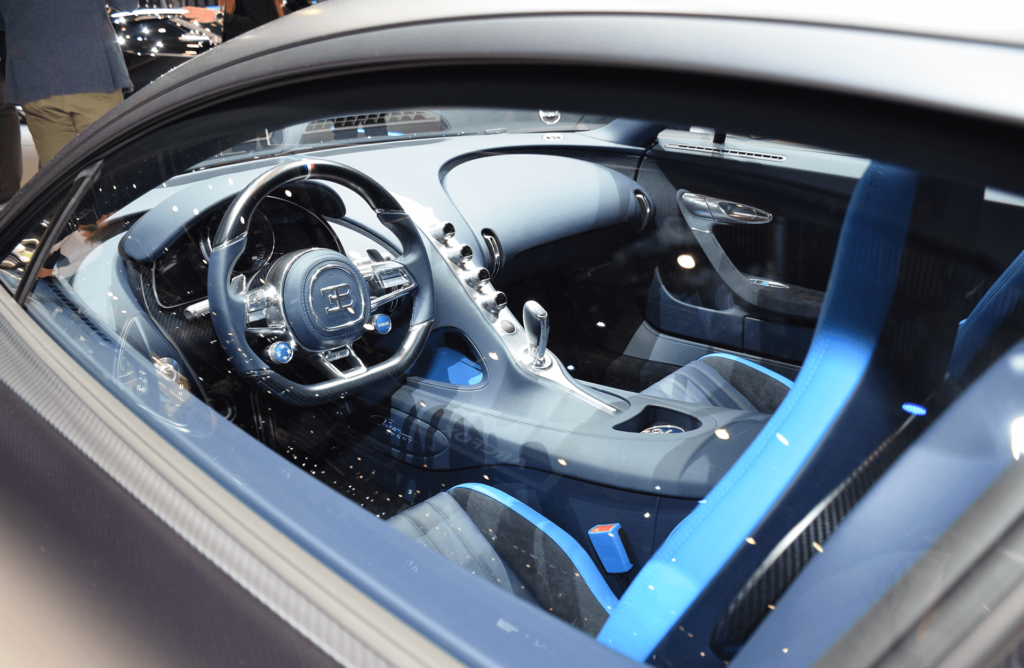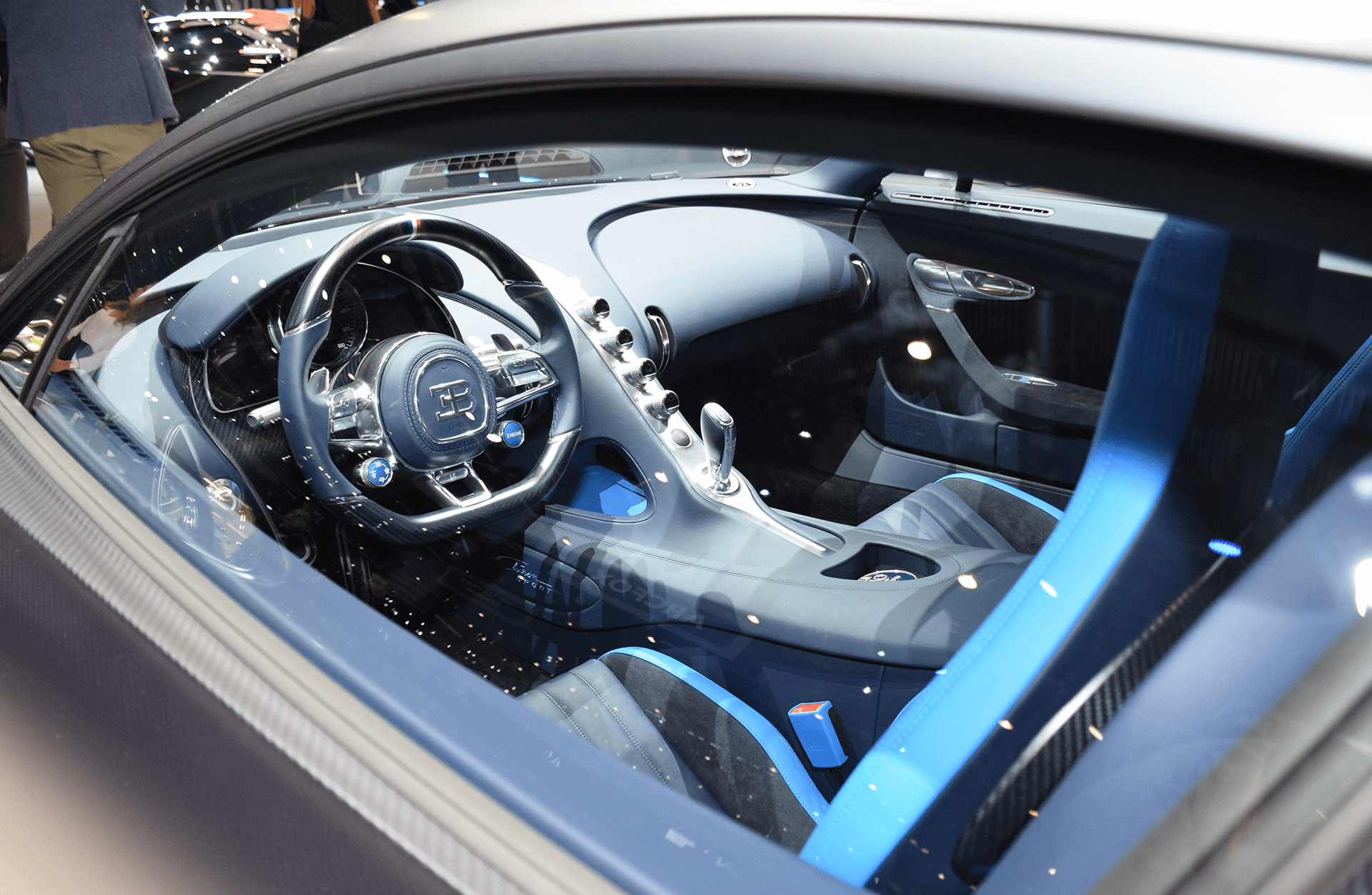 The Bugatti Chiron will forever be known as the first to reach this goal of breaking the 300 mph barrier. Bugatti has stated that their cars are ultra-luxurious, fast, and offer the highest level of exclusiveness. They have also promised to continue in this direction and to offer their customers only the best.
If you have any questions about how you can sell your used exotic car, iLusso can help. We help locate buyers for all kinds of high-end, luxury cars, like Bugatti, Bentley, Ferrari, Porsche, and more. Contact us today to see just how easy it can be to sell your exotic car.