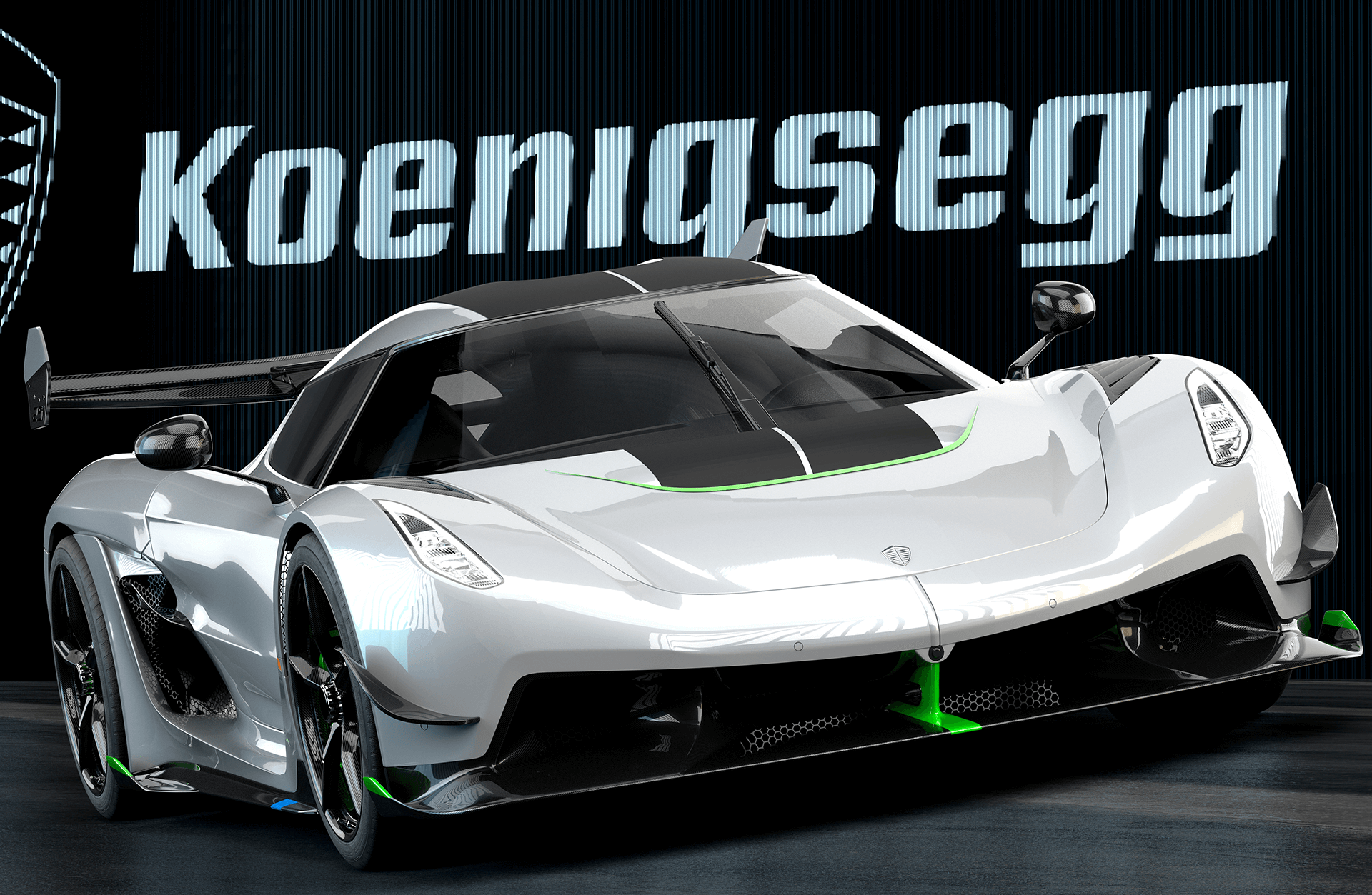 If you haven't heard of the exotic car producer Koenigsegg, you're in for a treat that will flutter your hypercar heart. While not as well known or popular as names like Ferrari or Bugatti, Koenigsegg is a Swedish manufacturer that produces high-performing sports cars. Not only that, but they are the proud producer of the world's first megacar. It is also the first car to ever have a 1:1 ratio with equal weight of car body and engine. Each of their incredibly exotic production cars is meticulously created under direct guidance of the CEO himself, Christian von Koenigsegg.
The Jesko – An Exotic Production Car
If that doesn't kickstart your interest in this lesser known automaker, wait until you hear about the Koenigsegg Jesko. A fairly new exotic production car, just released in 2019 at the Geneva International Motor Show, the Jesko is the leading product for a high-performing track experience as well as a high-performing road experience.
The Jesko is also another of Koenigsegg's megacars, meaning this car has more than one megawatt or 1,340 horsepower, under the hood – an impressive feat all in itself. While other cars like Gordon Murray Autmotive's (GMA) T.50 are designed with impressive engine pickup speeds of 28,400 rpm per second, the Jesko unintentionally beat out that already incredible rev speed.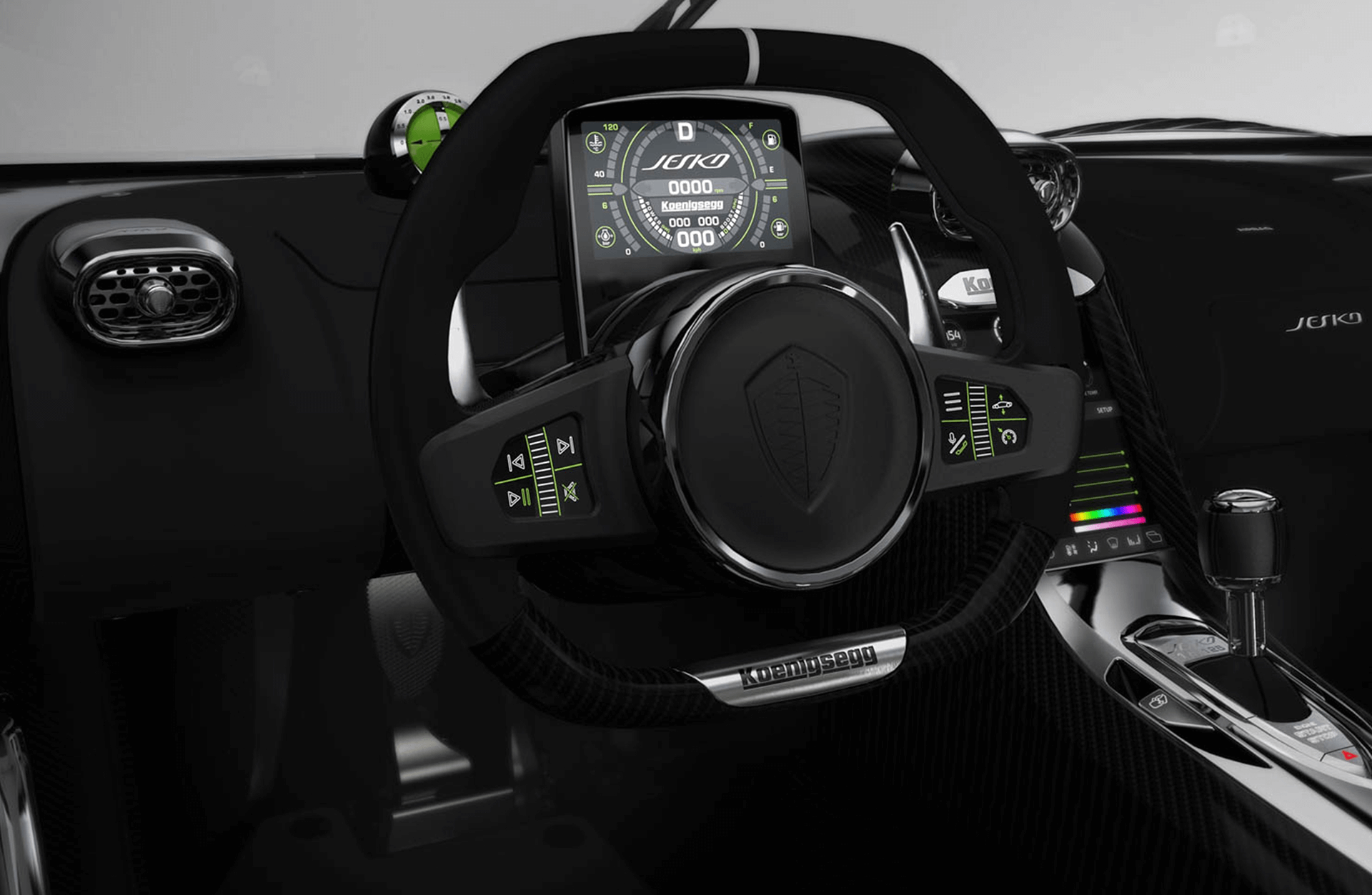 In neutral, the Jesko's engine can rev from 0 to 7,800rpm in 213 milliseconds. While measuring in milliseconds isn't easy to comprehend, think about the speed of a hummingbird's wings. In the time it takes the Jesko to rev to its redline, a hummingbird will have beat its wings around 10 times. All in all, that translates to the Jesko having a peak pickup speed of 46,000 rpm per second at mid-rev range for the engine.
No Delay in Jesko Speed
While GMA's cars are reaching incredible speeds with things like a six-speed manual transmission, a titanium disc in place of a flywheel and a triple-plate clutch, the speed factor in the Jesko is all in the transmission. The Jesko doesn't have any of those things in its transmission – no flywheel, no clutch and no synchronizers.
Although their transmission design is not so typical, the gearbox inside (nicknamed Lightspeed), holds nine forward gears inside the engine block and seven wet clutches. This allows the engine to handle 1,100 pounds of torque or more and facilitates easy shifting between engine and transmission. Because of these features, a driver can shift from any gear almost instantly to provide the maximum amount of acceleration at the perfect time.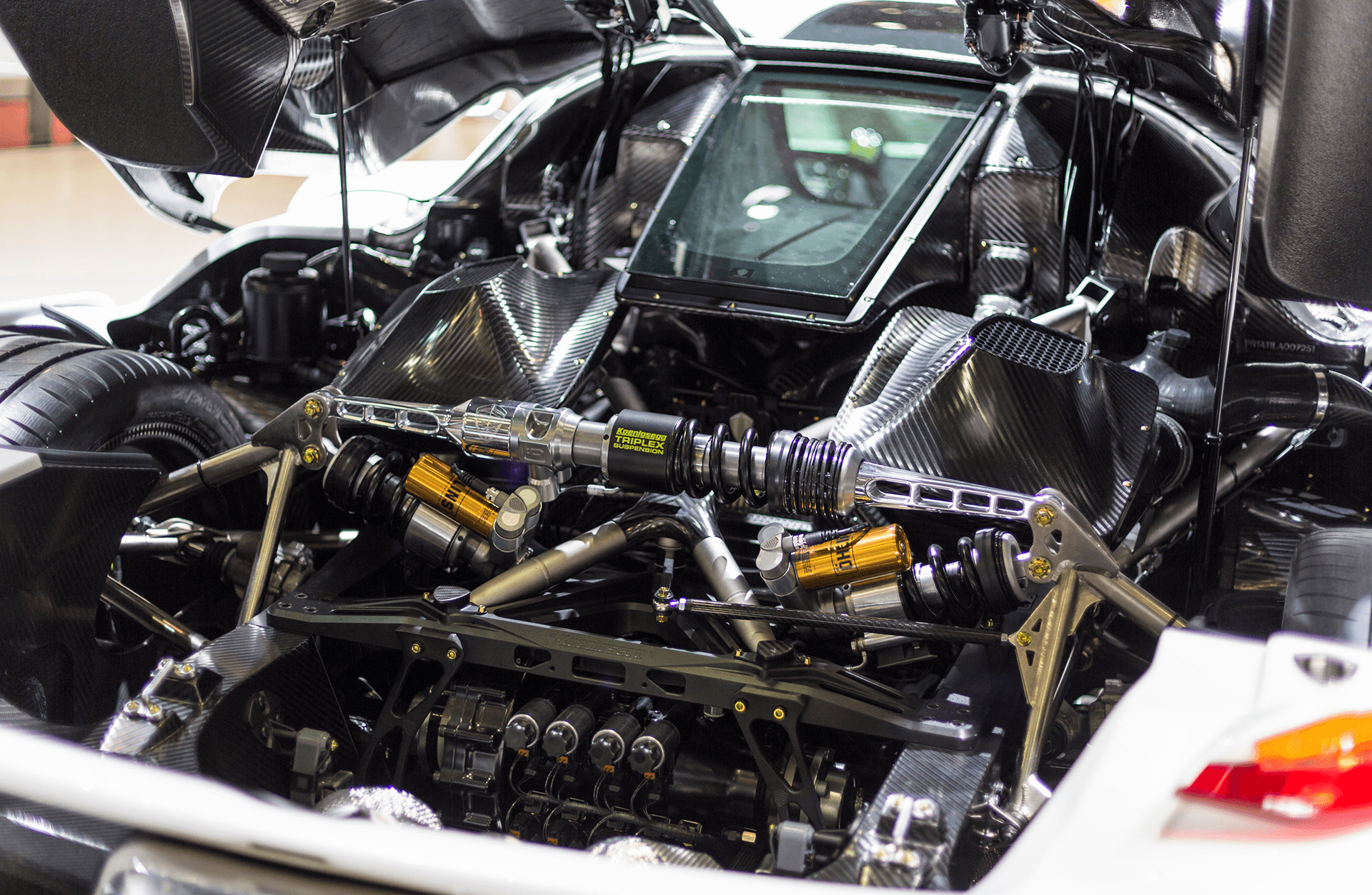 The team at Koenigsegg claim there was not a focus on engine pickup speed with removing the flywheel and clutch, but rather on making the drivetrain compact and light. And with nine gears, the car has "motorcycle-like tight gearing."
Another thing that the Jesko doesn't have is turbos. While turbo engines are generally considered a good thing in cars that are made for high speeds, von Koenigsegg states, "Turbos have no impact on the responsiveness of an engine in itself. It's more that turbo engines tend to have heavier components inside. Of course, if you have enormous turbos, you have a lag in your boost…"
Jesko Driver Comfort Features
While Jesko may hold the fastest-revving exotic production car engine, lots of consideration was given to the potential drivers of this high-powered car, given that it is a street-legal drive for those who are lucky enough to take it for a spin. On or off the track, this car was designed for maximum comfort.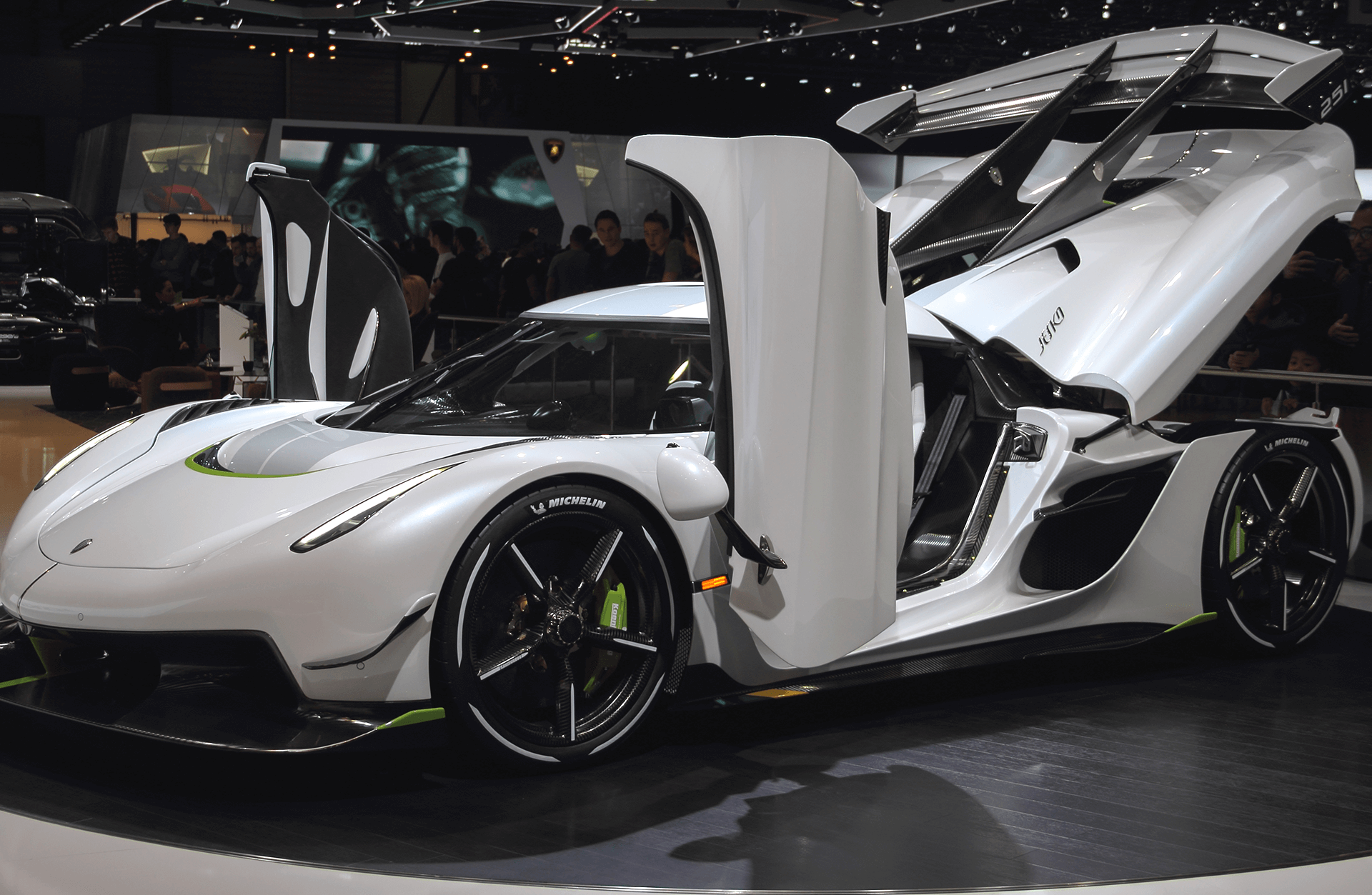 At the touch of a button, drivers can control the body opening system. Autoskin was first featured in Jesko's predecessor from Koenigsegg, the Regera. Using miniature hydraulics that were initially used for aerodynamic operations are now the function for opening and closing the car doors and hood, which makes for a truly complete touchless entry.
The Autoskin system also includes sensors to protect automated doors from swinging out where obstructions may be located. With a price tag of nearly three million dollars, owners of the Jesko definitely wouldn't want any dings or scratches.
If the automated doors complete with sensors aware of their surroundings are cool, the seats may be even cooler. Nothing is typically surprising or interesting about car seats, unless they're controlled by a smart system inside the car. The Jesko's seats are built around a carbon fiber base, which makes them light and comfortable for the driver.
Add in the fact that all controls for seat position and heating options are controlled by a SmartCenter touchscreen, including a steering column and pedal box that is also fully adjustable. Drivers of this exotic production car are literally sitting in a world of luxury completely customizable to match their unique comfort levels.
If you're a proud owner of one of these megacars or you're considering picking up something new, sell your exotic car with us. We can also help you sell your Koenigsegg Jesko with iLusso. Contact us today for more about our exclusive, streamlined process.