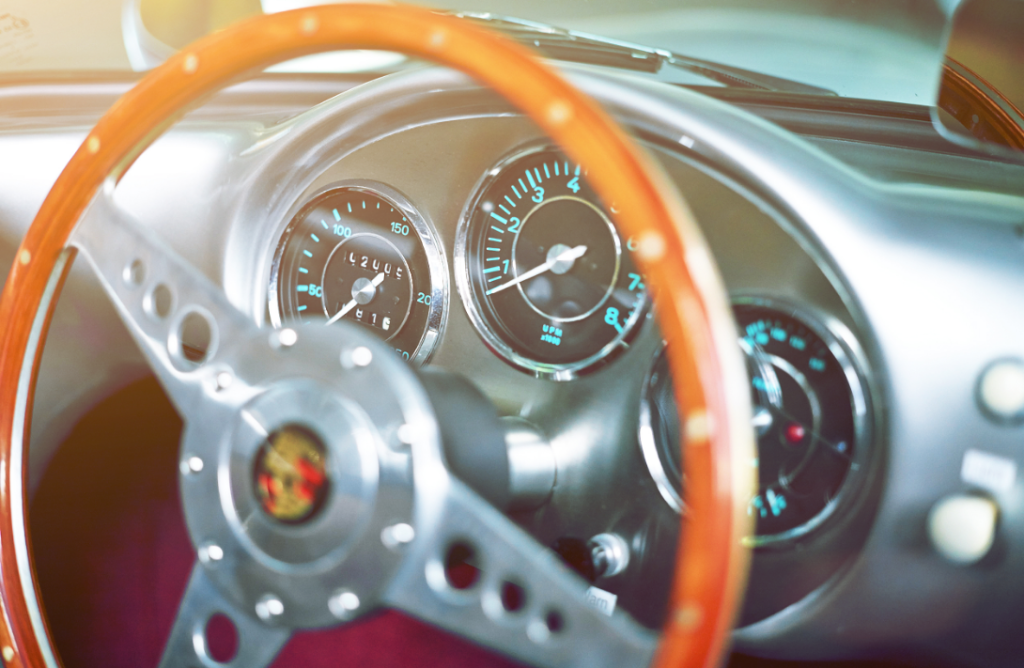 The 10 Best Porsches of All Time
Legendary German sports car manufacturer Porsche no doubt stands out even among those with minimal knowledge of car culture. Who hasn't dreamed of owning a Porsche? No one can deny Porsche's impact on luxury sports cars and the automotive industry as a whole as one of the most visible and dominant forces of motorsports. They're also unbelievably cool. Also, the company's classic 911 has been used as a benchmark for all other supercars, making it even more worthy of respect.
We know it's impossible to pick just one favorite Porsche, but still, we've compiled a list of the 10 coolest Porsches ever built (according to us!). It doesn't matter how old they are or how recently they were manufactured; they all have one thing in common: They're FAST and BEAUTIFUL.
What Makes Porsche Special
"Racing legacy" is something that many automakers like to boast about, but no one does it like Porsche. Porsche has a long and distinguished history in motorsports, with victories in Formula 1, Le Mans, Daytona, the Nurburgring, GT Racing, and rallying.
Because of the car's excellent steering feel and responsiveness, drivers of Porsches report a sense of oneness with the vehicle as it glides over asphalt. Regardless of the state of the road, the feeling is like driving in the air. The interiors are a delight to the eyes and the senses alike. Porsche is special because it was imagined to be.
The Coolest Porsche Models (According to Us!)
Now, Ferdinand Porsche founded Porsche in 1931, and the company is famous for exquisitely stylish cars that offer great performance, including speed, durability, and top-notch amenities. To honor that, we have listed Porsche's best 10 models for you!
Porsche 917K
The 917, a purpose-built endurance machine, won at Daytona, Monza, Spa, Brands Hatch, the Austria Ring, and Watkins Glen in 1970 and 1971. Few race cars can compete.
The 917's power comes from its ultralight spaceframe chassis and flat-12, Porsche's first 12-cylinder engine. As a whole, it represents a new generation of racing cars that can only be slowed down by changes in the rules, not by opponents on the track. The Porsche 917K is what dreams are made of, and it's backed by its iconic history!
Top Speed: 320 km/h (200 mph)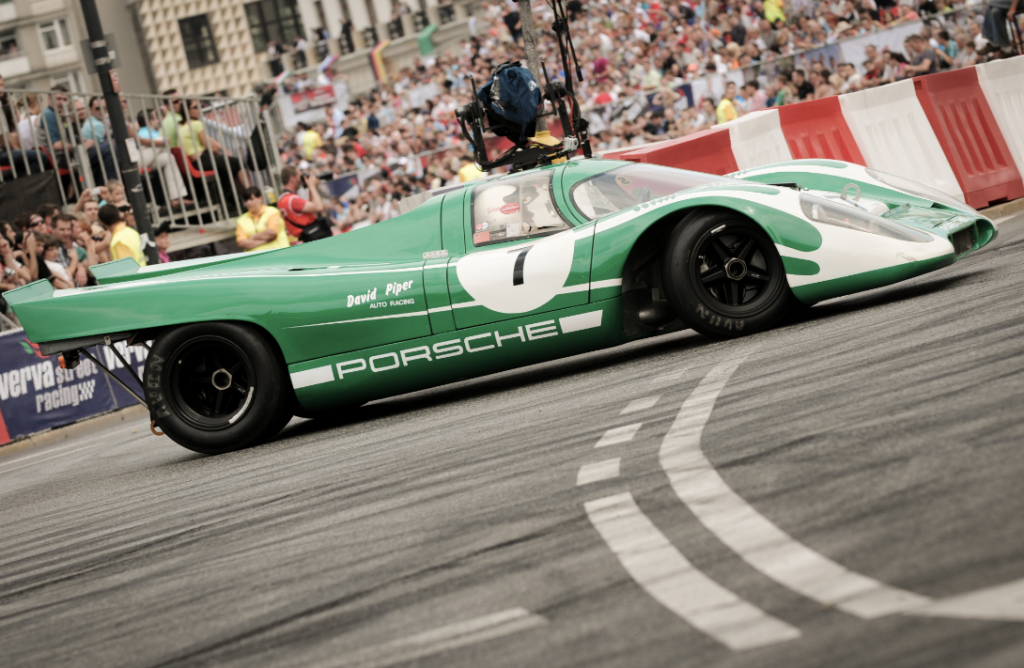 1975 Porsche 911 Turbo
The best serial racing car ever! Its variations remain popular. Porsche engineers squeezed a turbocharger into the engine bay for the 1975 model year. The Porsche 911, with its engine placed behind the back axle, provides a driving experience that no other automobile can match. Because of the ensuing weight distribution, an experienced 911 pilot can drop power earlier in a turn than with any other layout. The 1975 Porsche 911 Turbo has always been "childhood dream" material.
Top speed: 318 km/ h (198 mph)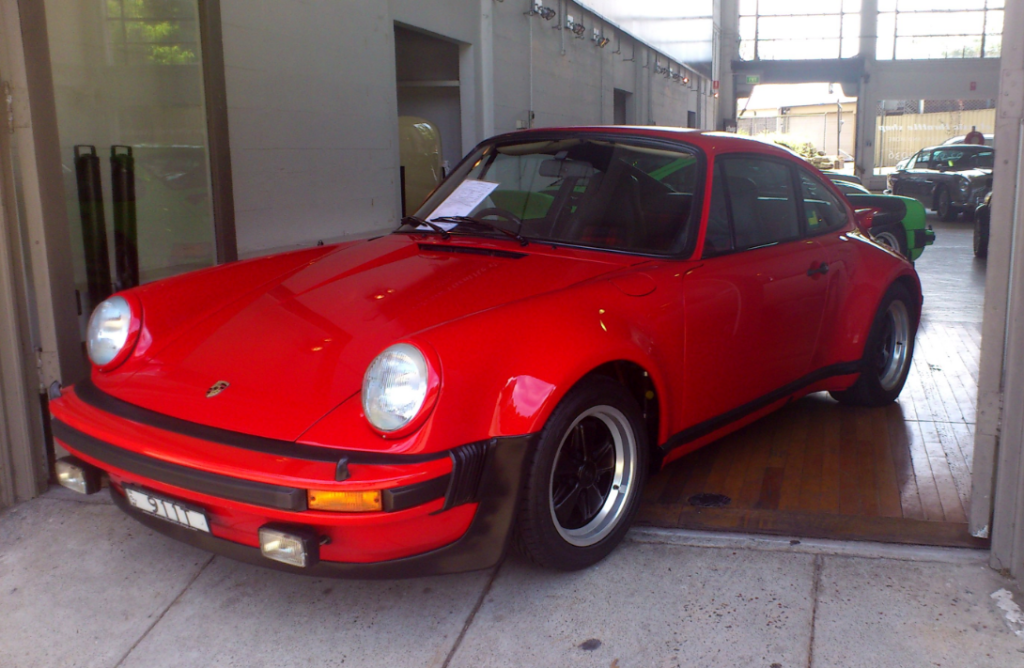 Porsche 356 1500 Speedster
New and better features were added to the 356th Porsche. As a result, it was used to build a speedster. It was the perfect vehicle for a couple's road trip across the country because of the open-top and beautiful body stylings. It is what we would call a sexy car in all its nature, as its image is accompanied by luxury and status.
Sporting cars based on 356 models were developed and raced in a variety of categories. The 356B, for example, competed in 24-hour endurance races!
Top speed: 155 km/h (96 mph)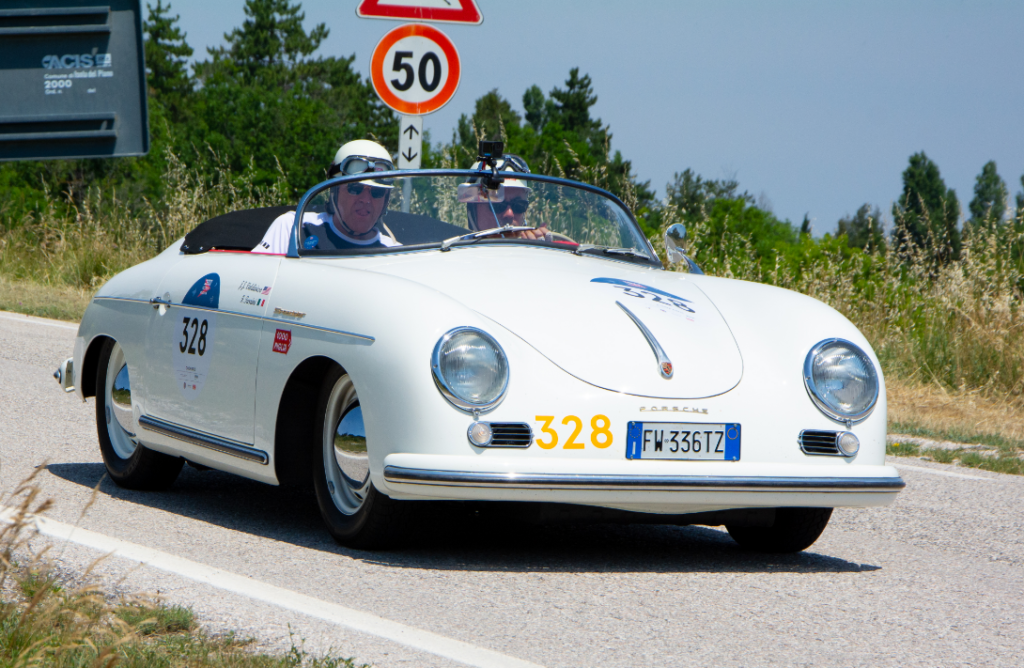 2004 Porsche Carrera GT
2004 Porsche's Carrera GT is widely regarded as one of the most aggressive models, but this $500,000 supercar was more exclusive than the Ferraris and Lamborghinis of its day, and it was produced for just four years between 2004 and 2007. Because of the lack of chassis electronics and driver aids such as traction control and ABS, the Carrera GT was one of the most dangerous road-legal vehicles—which to be honest makes it cooler for us.
Top speed: 330 km/h (205 mph)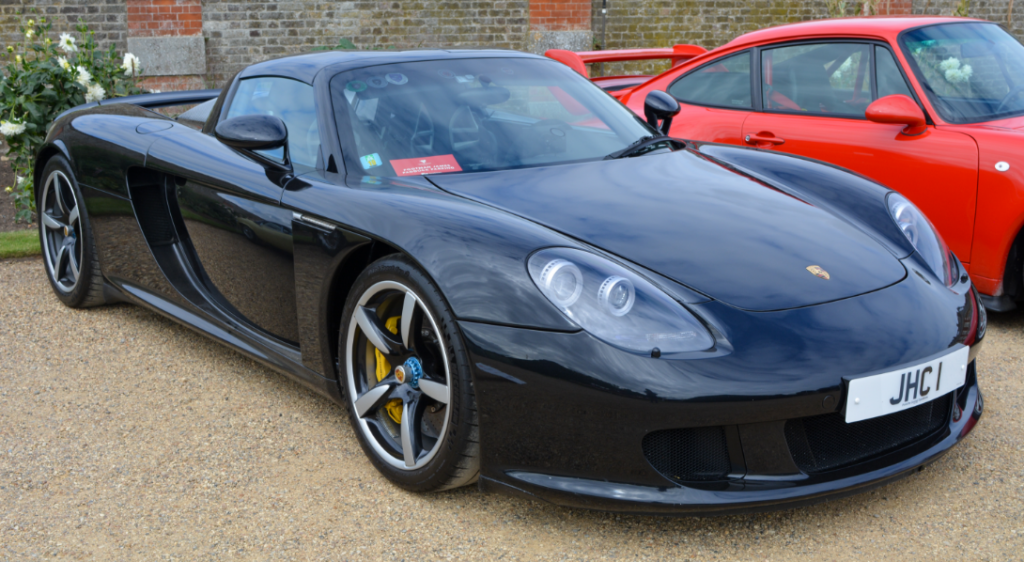 1948 Porsche 356
The 1948 Porsche 356 made history as the first Porsche to win a motorsports competition and the first Porsche to be sold in America. Known for many as the 'bathtub' Porsche—because it resembled an upside-down bathtub— the 356 became one of the most popular two-door sports vehicles of its day thanks to its stunning design, light and feathery body, quick handling and attention to performance, and this is why is one of the coolest Porsches ever!
Top Speed: 172 km/h (107 mph)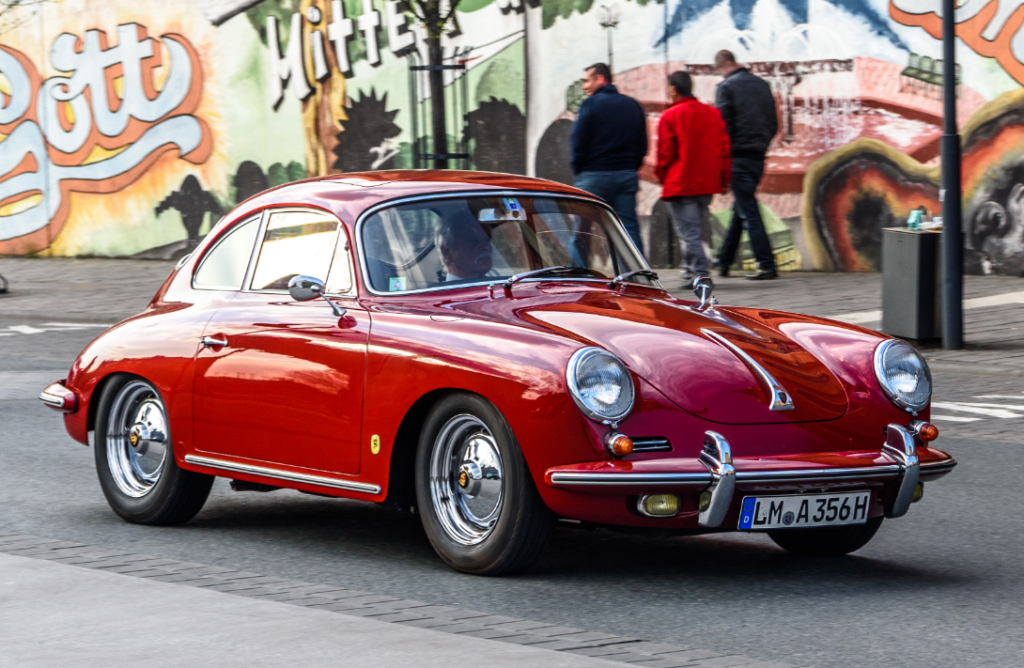 Porsche 924 Carrera GT
The Porsche 924 was a design commission for VW/Audi that was abandoned late in development. Audi agreed to produce the car at its Neckarsulm plant. Between 1976 and 1985, 125,000 Porsche 924s were sold. The 924 Carrera GT was designed for track use and featured an intercooler, a wider rear spoiler, and a flush-mounted windscreen. The 924 Carrera GT has a tangible sturdiness to the plastic employed that gives the impression that it will last forever.
Top Speed: 240 km/h / (149 mph)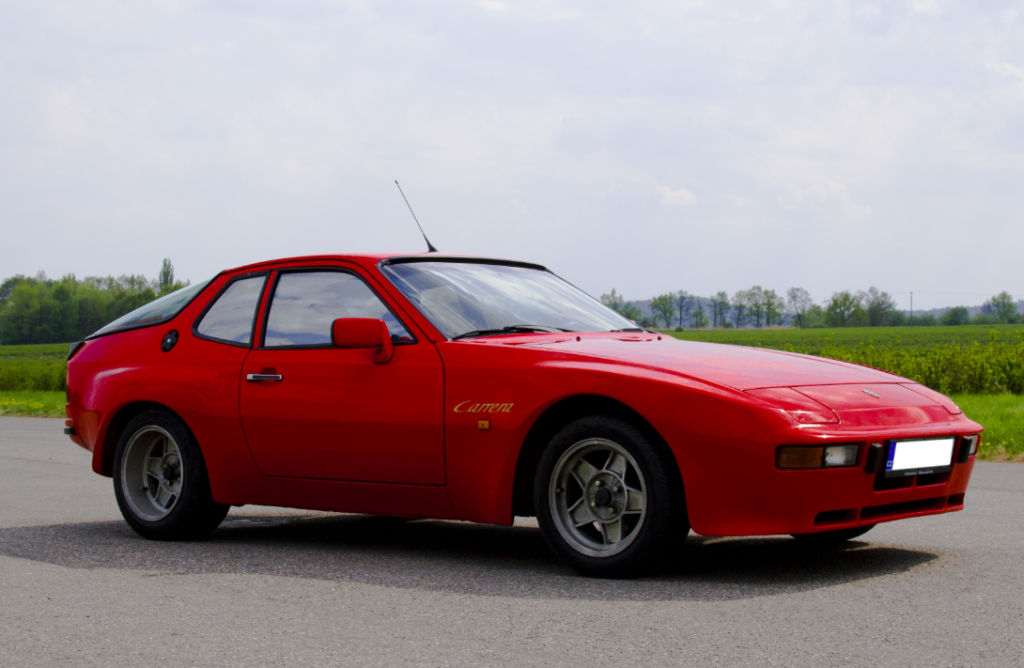 2022 Porsche Taycan GTS
The 2022 Porsche Taycan is different from other Taycan models because of how it looks on the outside and how it is designed on the inside. The 2022 model is also the first fully electric production Porsche. The Taycan GTS is one of the best in both saloon and Sport Turismo forms, and is already the best-selling Porsche in the UK, which is one of the company's biggest markets!
The 2022 Porsche Taycan is in between the Taycan 4S and the Taycan Turbo. It is a great mix of performance and luxury, and it has fast acceleration, sharp handling, a lot of grip, and good traction. What's not to like?
Top Speed: 250km/h (178 mph)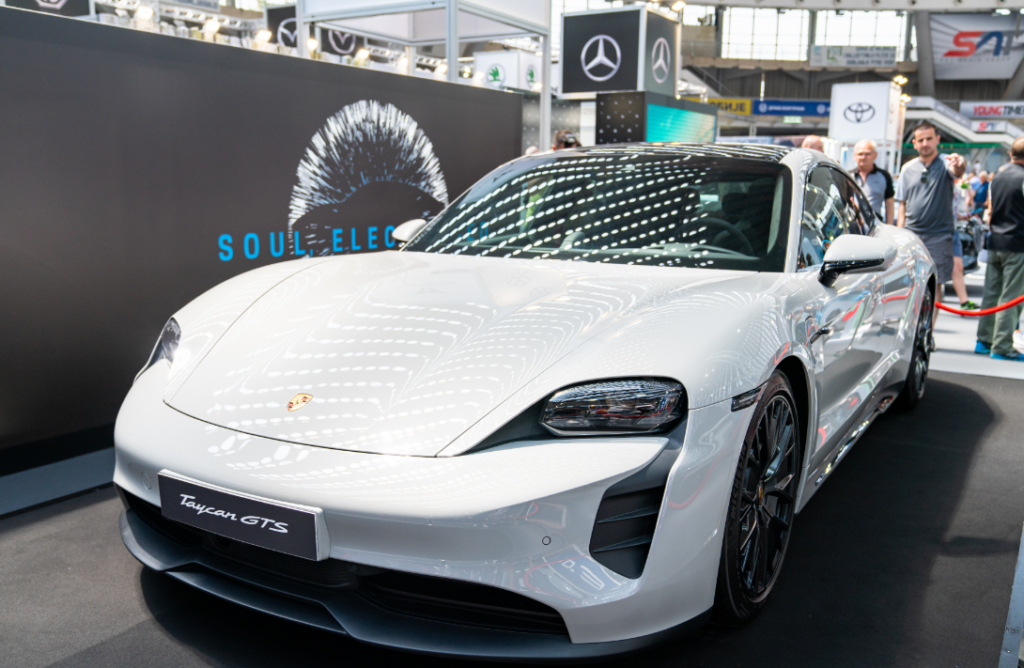 1996-1998 Porsche 911 (993)
The 993 is one of Porsche's top-performance vehicles, plain and simple. The Porsches 911 (993) is one of the most sought-after used sports cars, with aficionados waiting in line to purchase one. We can't do anything but agree that the 993—which blends strength and grace— is what many Porsche enthusiasts refer to as the "perfect 911." Also, the final generation of air-cooled 911s, produced between 1993 and 1998, has excellent handling and spectacular appearance.
Top Speed: 270 km/h (168 mph)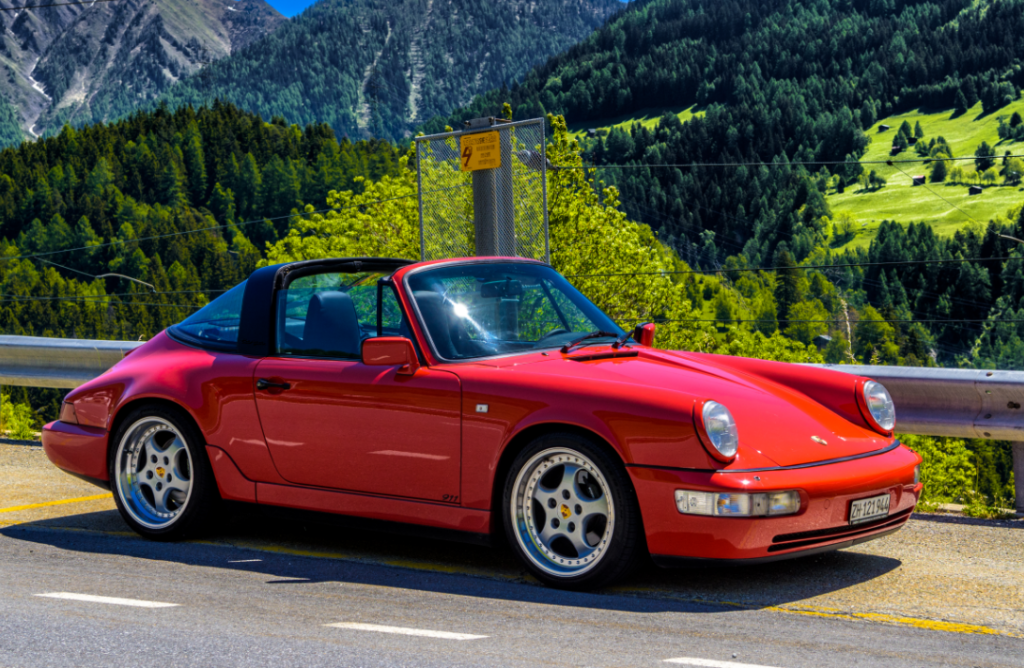 2015 Porsche 918 Spyder
Only the second plug-in hybrid vehicle manufactured by Porsche, the 2015 Porsche 918 Spyder amazingly pushed the envelope for the hybrid business a few years ago and still is setting standards. Porsche reports that the engine for the 918 comes from the Le Mans winning RS Spyder, and it shows, thanks in part to two electric motors. This Spyder is powered by a 4,593 cc (4.6 L; 280.3 cu in) V8 engine that is naturally aspirated and designed on the same build as the one used for the Le Mans prototype. To reach the speeds one expects from a Porsche, they made the internals light, made out of aluminum, titanium, and a lightweight nickel-based alloy.
The range for the Porsche 918 Spyder is a combined 420 miles (680km) according to official EPA tests, with just the all-electric mode giving drivers 12 mi (19km) and a top speed of 150km/h (93 mph).
Top Speed: 351.5 km/h (218.4 mph)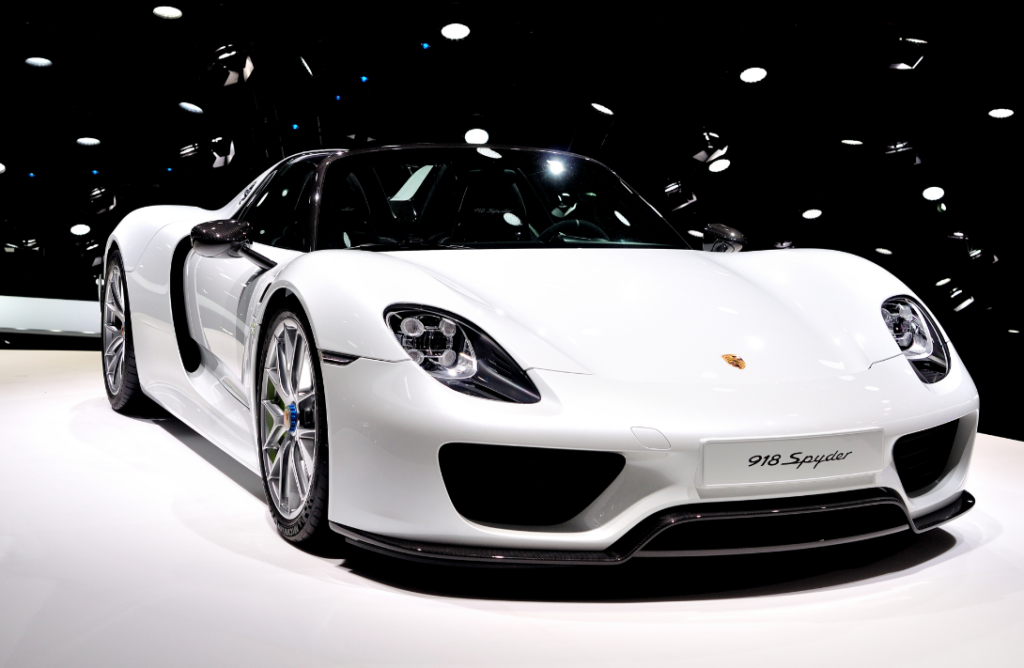 2016 Porsche 911 R
Described by a Porsche executive as a "car just for a fun day", the 2016 911 R nonetheless delivers the power and comfort only a Porsche can. It's a streamlined version of the regular 911 that has a six-speed manual gearbox. It's an incredible drive and described as "perfectly pleasant" by testers and as close as a purist 911 as you can get in this era, meant to enjoy on the road in style and power. Only a few of these were produced, fewer than 1,000 examples in large part due to their steel, carbon fiber, and magnesium construction, making it the lightest 911 at that time. The engine is a 4.0-liter DOHC 24-valve flat-6, aluminum block, and heads, direct fuel injection. With its 8250-rpm power peak, it definitely sounds like a Porsche and handles neutrally in a very impressive way. Essentially, it looks like a 911 GT3/GT3 RS without the aero tailpiece. Plus, it comes with a one-piece carb
Top Speed: 323.478 (201 mph)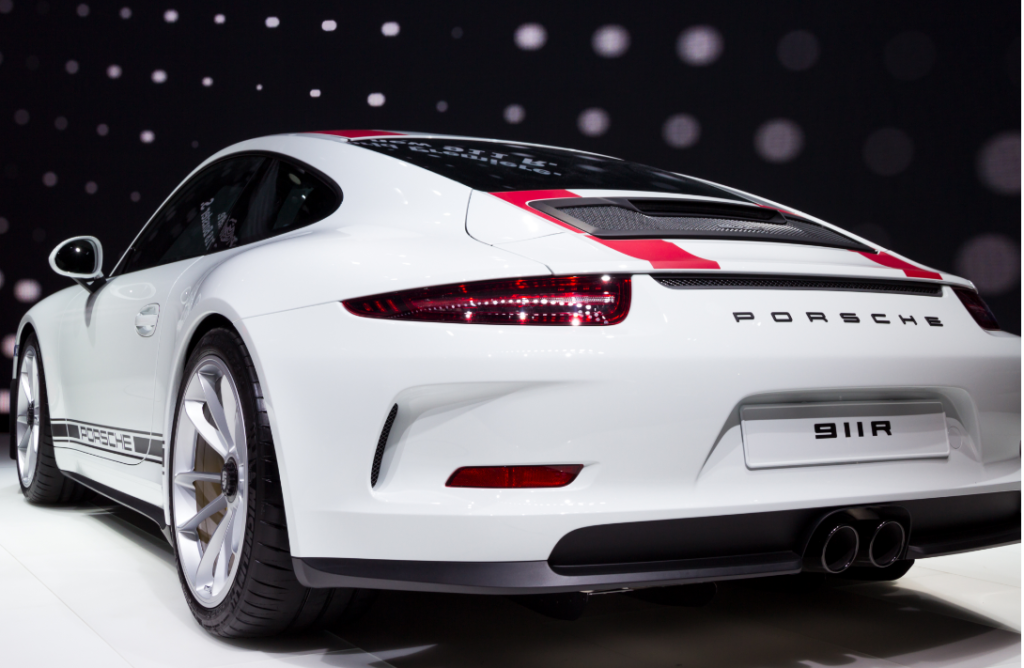 Honorable Mention – The Porsche 944 Turbo S
The 1988 944 Turbo S was the last of its kind. The automobile was one of 1,635 limited-edition 944 Turbos furnished with racing-inspired characteristics. Other upgrades included a limited-slip differential, anti-lock brakes, and a strengthened gearbox with an external oil cooler. In spite of what many people believe, the Porsche 944 is every bit a Porsche, and the prospect of acquiring one is exciting for anyone who is passionate about German cars.
Top Speed: 260 km/h (162 mph)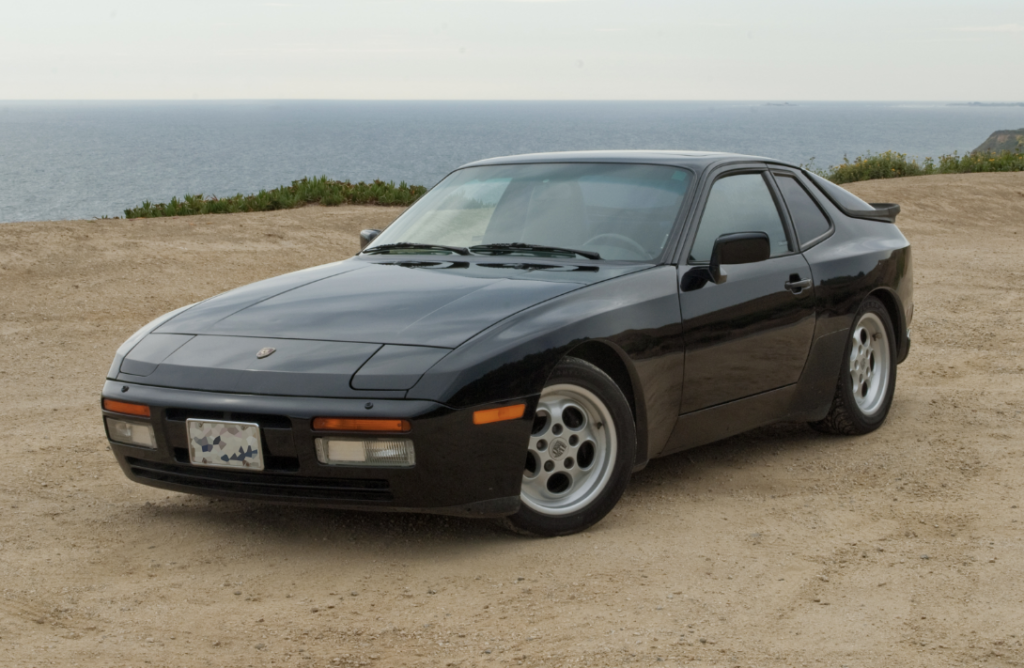 We work every day At Ilusso Exotic Carsto provide you with the best customer service and exotic car inventory in the nation. If you have a Porche you want to sell, we will pay you cash for it. Don't hold back and roll in style in any of our amazing exotic cars!