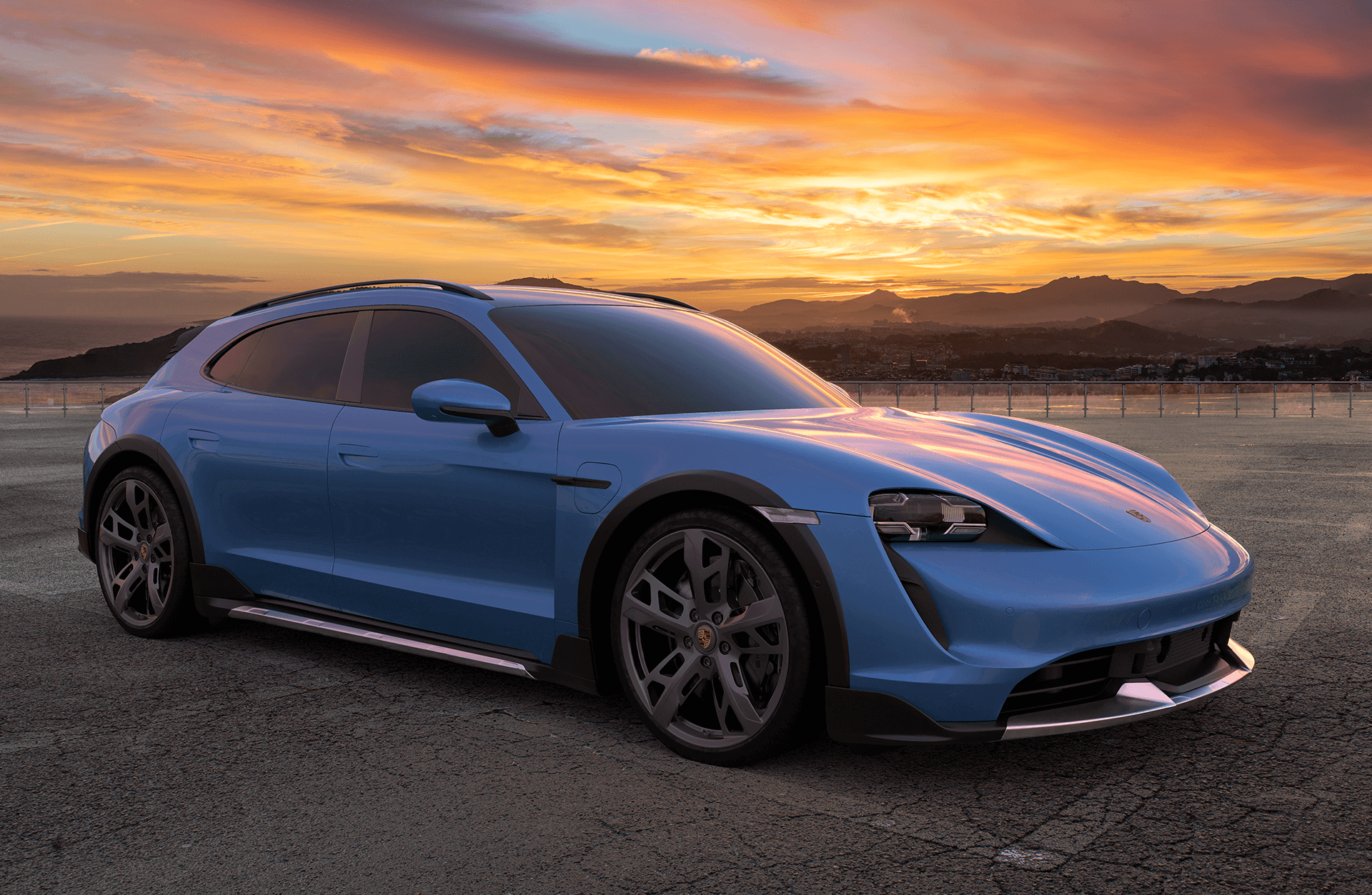 Porsche has brought lots of excitement to 2022 so far with the stunning new EV Taycan. To say the least, this is definitely going to be a favorite for those with a fancy for EV sports cars. Porsche has somehow managed to bring the best of several worlds together with the Taycan, including the lowest price, great performance, and even better EV technology.
While aficionados may be concerned that Porsche is venturing too far into a popularity contest instead of maintaining what the company already does so well, the CEO of Porsche Cars North America has stated that the Taycan is "deep in the core of the brand," and is still attracting drivers.
Porsche Offering the Lowest Price
One of the most notable things about the Taycan at first glance has to be the fact of a shocking difference in price between this vehicle and other sports cars from Porsche. A base model 2022 Taycan may only run you about $81,000. With essentially any other model from the automaker, you'd be looking at shelling out at least $130,000.
How was Porsche able to slash this price, beating out even their previous lowest cost for a vehicle at $88,000? They did take away one aspect of the electric car, but drivers never fear! Porsche created a base model of this car by changing out the front-end base and removing the power unit from the front axle, which made the car shift gears from all-wheel-drive to rear-wheel-drive. This base model Taycan still took plenty of inspiration from the Taycan 4S, prompting ABC News to say, "the company's racing spirit [is still] alive with electric motors."
The base model still utilizes the same rear power unit and the battery is built the same, so just because this Porsche EV is cheaper, doesn't mean it isn't just as impressive as all of Porsche's other cars.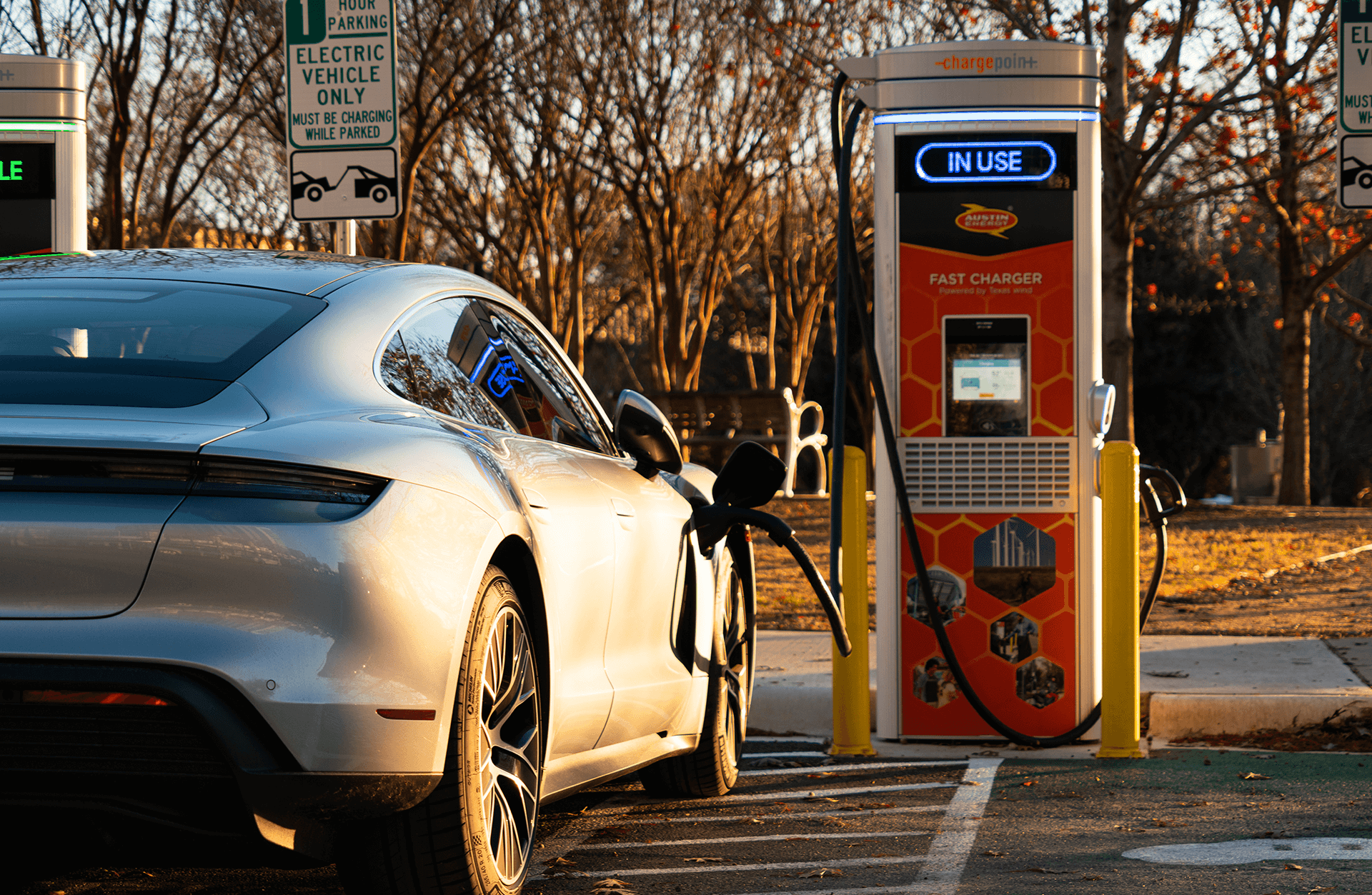 Impressive Battery Power
Lots of automakers are still struggling to find the right balance with their EV sports cars. It's difficult to find the perfect mixture of eco-friendly while also upholding the reputation of a prestigious automaker. Porsche is the perfect example of a company that certainly has a large amount of respect and integrity behind the name, so producing a car any less than what they are fully capable of would be detrimental, even if it is a revolutionary EV.
Fortunately, you won't find Porsche skimping out on the amazing battery power in the Taycan. There are two options to choose from with this model. You can choose the 79.2-kWh Performance Battery or a 93.4-kWh Performance Battery Plus. One obviously is a bit stronger and will cost an upgrade fee, but both batteries charge from five percent to 80 percent within less than 30 minutes. Both are impressive, as each battery can at least support 300 miles of driving, which is roughly the same as a sports car with a full tank of gas.
Sports Car Speed and Performance
As stated previously, buyers have two choices when it comes to the battery power inside the Taycan. The regular Performance Battery and the Performance Battery Plus surprisingly don't offer drastic amounts of difference in power. The Performance Battery pack offers 402 horsepower and 254 pounds of torque, while the Plus battery pack bumps that up to near 470 horsepower and 263 pounds of torque. Both batteries allow for a top speed of near 150 mph and can leap from 0-60 in 5 seconds. These specs are actually quite impressive, considering most high performing hypercars and supercars go from 0-60 in about 3 seconds.
It's actually coming quite close to the performance of a Tesla Model S Plaid. That's quite an impressive feat, considering the reputation Tesla has garnered for its electric vehicle engineering. In competition between a Tesla Model S Plaid and a Porsche Taycan Turbo S, the Porsche really gave Tesla a run for their money and proved that Tesla is not the only one in the EV game.
The Taycan is only one among Porsche models that are electric cars or BEVs (battery electric vehicles) at present, but it does come in different variations. There's the Porsche Taycan 4s, Taycan Turbo Cross Turismo, Taycan GTS Sport Turismo, Taycan Turbo S, and Taycan Sport Turismo to name a few that sport a variety of other features from acc (adaptive cruise control) to heated steering wheel and rear seats.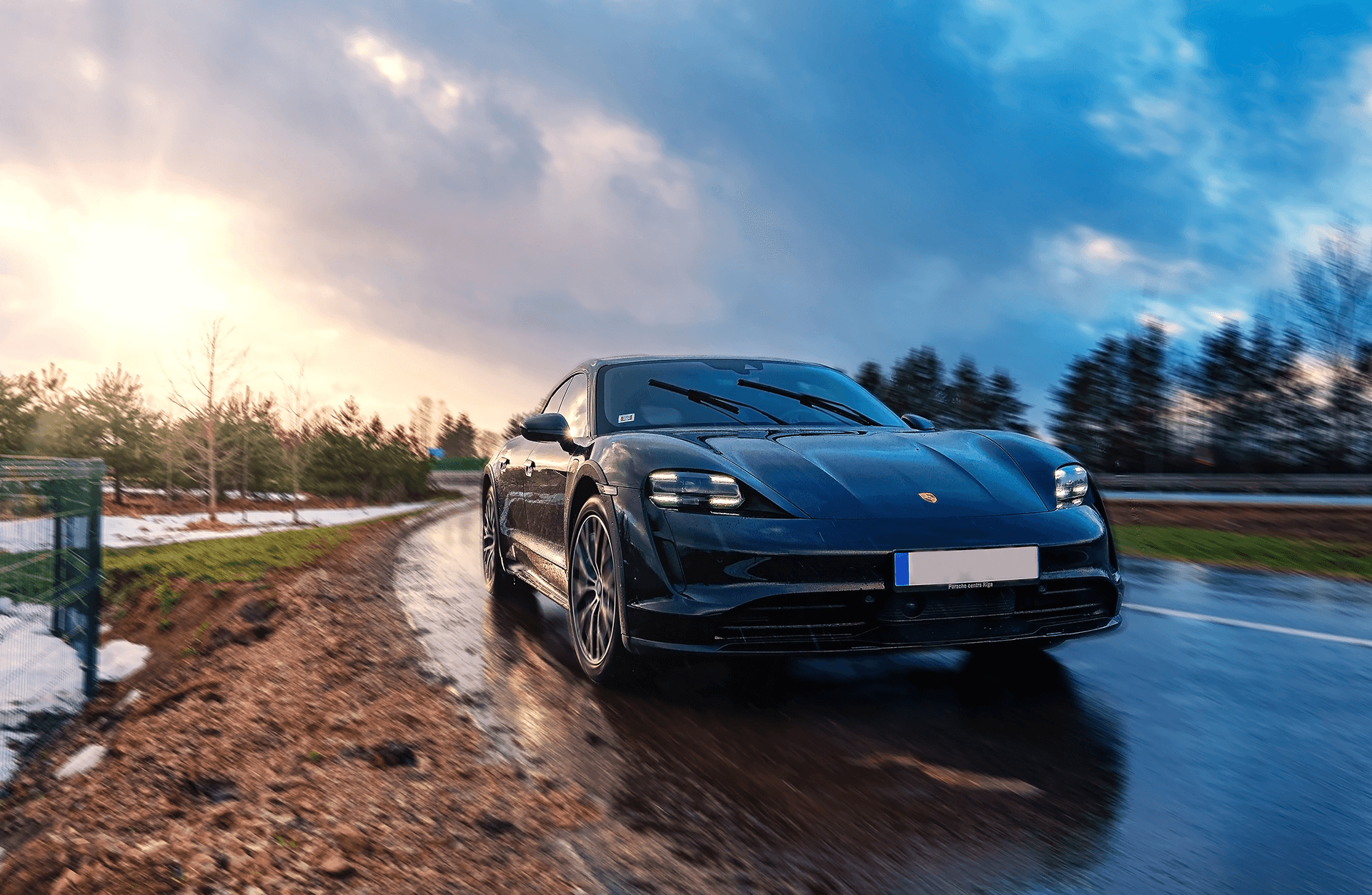 Although Porsche has done well and likely will continue to do well with implementing electric technology, Porsche representatives maintain the thing that keeps their company going and buyers returning is their flexible business model. While everyone is certainly trying to move closer to clean energy, Porsche still isn't feeling the pressure enough to convince customers that EVs are the only way to go; they are still producing sports cars with internal combustion engines as they continue to learn more about how to utilize electric technology.
If you're looking for your perfect EV sports car, look no further than iLusso to help you find your perfect ride. You're only a click away from the pinnacle of power and performance in your driveway.